2002 • 4th 7a*11d Festival
In the 6 years since 7a*11d began producing its festival, we have seen an explosion of new activity both in Canada and around the world. When we began producing 7a*11d, we were the only such festival in English Canada; now there are ongoing festivals in Vancouver, Calgary, Edmonton and Montreal. There has been tremendous growth in both audiences and the number of artists exploring this form.
Performance art remains at the cutting edge of cultural exploration, grappling with key issues of our physical, emotional, social, political and spiritual bodies. Audiences respond to performance art's unlimited possibilities and to its focus on live presence, which is at the core of human experience. As technology pushes us further and further in the territory of the 'virtual', performance art continues to remind us of the essential lessons of the body, and what it means that we all breathe the same air.
7a*11d proudly remains Toronto's only International Festival of Performance Art. And because we are unique, we aren't fooling around. This year we have assembled a group of emerging and established performance artists from the UK, Finland, Indonesia, Germany, USA, Japan and across Canada who will descend on Toronto from October 31 to offer new performance works, round-up panel discussion, film and video screenings, a special d2d ('direct to documentation') video lounge, a book launch and culminating in a final festival closing performance event that should only be described as interactive installation mayhem.
Joins us for an opportunity to experience progressive and provocative performance works by over 20 of the world's most innovative, exciting and (in some cases) legendary artists. This year, 7a*11d is honored to present new works by performance art pioneers Roi Vaara, Bruce Barber, Clive Robertson and Skip Arnold. We are delighted to present offerings from a roster of international new contemporaries including André-Philip Lemke and Anita Ponton. Canadian favorites include Daniel Barrow, Diane Landry, _badpacket_ , Pierre Beaudoin and Cheli Nighttraveller. We are also excited to present our co-sponsorships: A Space presents Tari Ito; FADO presents performances by Iwan Wijono, Mimi Nakajima, Shin-Ichi Arai and launches a new book on the work of Margaret Dragu; Pleasure Dome presents Istvan Kantor Monty Cantsin? Amen; YYZ Artists' Outlet presents Beagles and Ramsay's performance/installation Burgerheaven; and 7a*11d also presents d2d, our own special presentation of direct to documentation performance videos.
Special Progrmming
d2d = direct to documentation Sunday November 3 2 pm Art System
ReciproCity/RéciproCité Collective Saturday November 9 8 pm
Images versus Iconoclasms or shooting sacred cows from a train of thought Sunday November 10 2 pm Art System
Parallel Events and Co-sponsorships
Venues


Art System
327 Spadina Ave,, 2nd floor
(north of Dundas St W, east side)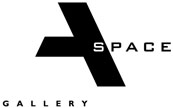 A Space Gallery
401 Richmond St W, Suite #110
(south of Queen St W, east of Spadina Ave)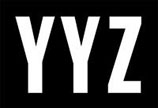 YYZ Artists' Outlet
401 Richmond St W, Suite #140
Latvian House
491 College St
(west of Bathurst St, south side)