BARROW, Daniel
Canada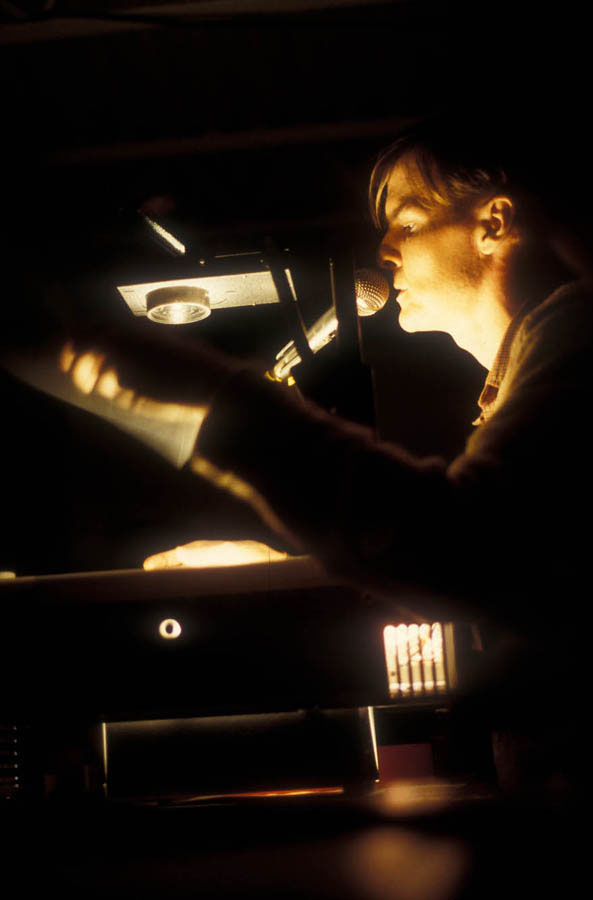 Daniel Barrow, The Face of Everything 7a*11d 2002 PHOTO Andrew Pommier
The Face Of Everything
Thursday October 31 8 pm
Art System
Daniel's most recent performance unfolds in the form of visual and emotional, cartoon vignettes, with speech balloons depicting all dialogue. The Face of Everything traces and develops the internal dialogue of a melancholic teenager and various meditations on the relationship between beauty and sadness, and a romantic view of pain. A nostalgic, electronic score, composed by Matthew Adam Hart, of the Russian Futurists, parallels this monologue, and the sentimental, sometimes absurdly fancy, piano playing of Liberace.
Daniel Barrow is a Winnipeg-based media artist. Since 1993, Daniel Barrow has used an overhead projector to relay ideas and short narratives.
Canada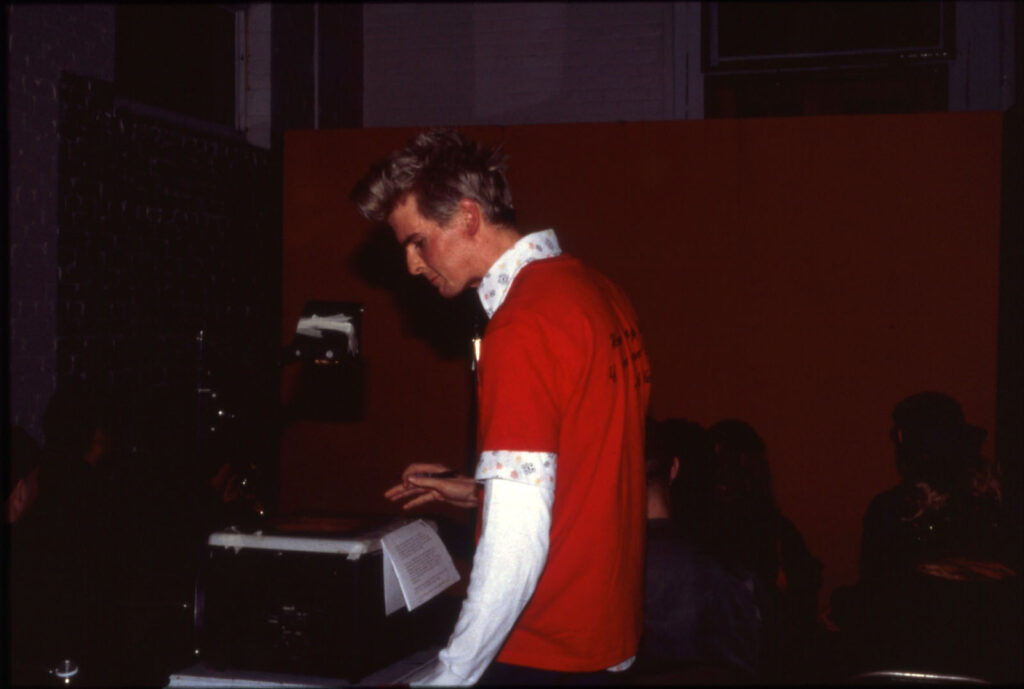 Daniel Barrow, The Wallflower 7a*11d 1998 PHOTO Cheryl Rondeau
The Wallflower
Saturday October 31 8 pm
87 Wade Ave, 3rd floor

Curated by Churla Burla as part of Performances for an Orange and Violet Room
Depicting visual and emotional vignettes through a poetic inquiry using an overhead projector, The Wallflower is a graphic-performance by Daniel Barrow. This live illustration traces the internal dialogue of a famous peripheral cartoon sub-character. The ugly girl who wants to believe in something beautiful but enjoys giving up.