Master Class 5 features five performance artists participating in a unique form of collaboration. Master Class 5 will investigate the role of audience/participants in the live medium of performance/action, the performance cliche, and the living visual picture.

Each artist is asked to choose and describe five objects/tools or concrete/tactile elements that are essential to the visual picture/conceptual idea of a performance. Personal or hand-made objects will be the responsibility of the artist to bring to the Master Class. More universal objects, and ten additional objects, will be assembled by the facilitators for a total of 35 objects in the Master Class 5 kit. Artists will be allowed to construct performances using any or all of the objects amassed in the Master Class 5 kit. This could be a planned piece or a random act. Regardless, the performance that is built on the day will be affected by the action of the others and perhaps the audience. What exactly will happen when 5 performers create 5 performances in the same space at the same time with the same objects without agreeing on a "theme"?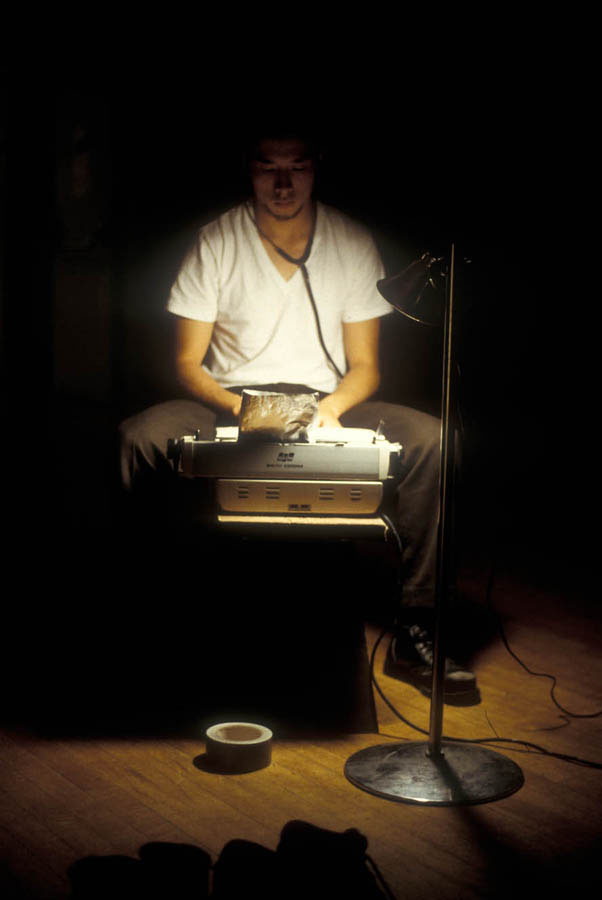 A program of the the 3rd 7a*11d International Festival of Performance Art
Curated by Shannon COCHRANE and Tanya MARS
Saturday November 4 5 pm – 9 pm
Latvian Hall, 491 College St W
Featuring Terril CALDER, Will KWAN, Jessica LERTVILAI, Clive ROBERTSON, and Vida SIMON
For full description, see artists' pages.