7a*md8 – On Screen is a collection of performances designed specifically for the camera by local, national and international artists. In the past few years we have seen how the camera has played a major role in bringing attention to narratives, events and bodies marginalized from the general public. Lens-based media and online platforms have created new possibilities for self representation. The artists selected for this series will speak to our relationship to media as a form of accessible communication in the face of unevenly permeable borders.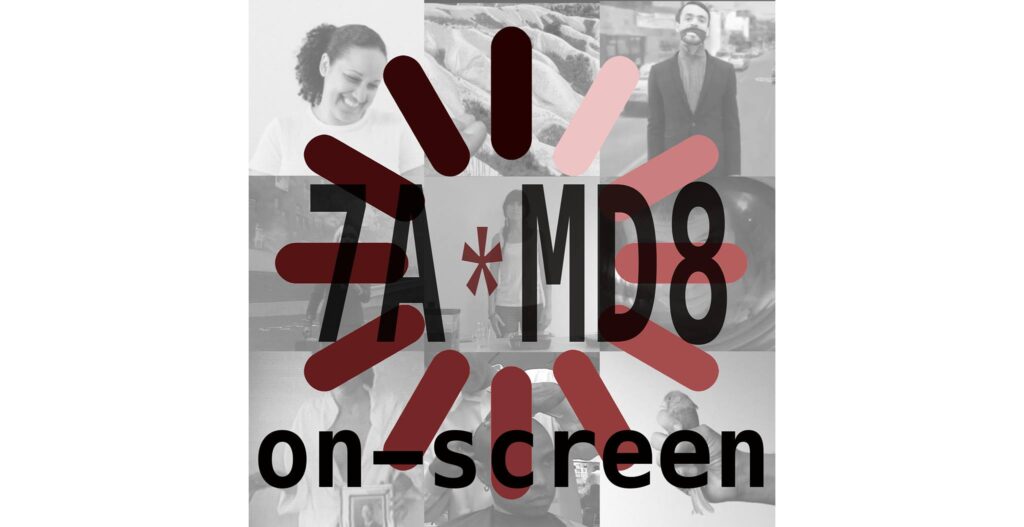 Saturday June 10 7 pm
Outdoor screening in partnership with (Un)settled
Guild Park and Gardens, 201 Guildwood Parkway
Thursday August 24 7 pm
Warehouse screening in partnership with Art Spin (Desire Lines opening reception)
291 Lake Shore Boulevard East (just west of Parliament St.)
7a*md8 – On Screen artists include Lisa Birke, Erika DeFreitas, Johanna Householder & b. h. Yael, Merritt Johnson, Cressida Kocienski, Cheryl L'Hirondelle, Manolo Lugo, Julieta María, Zinnia Naqvi, Michèle Pearson Clarke, Lisa Steele, Tadasu Takamine, and Alize Zorlutuna.