Prognosis directs focus toward work that deals with contemporary social, political and ethical issues with a view to the future. We are particularly interested in exploring notions of the "cultural hybrid." Living and working in a culturally rich community, we are aware of the challenging and sometimes loaded dialogue in art and criticism on issues such as neocolonialism, cultural appropriation, equality of representation, and unstable, pluralistic notions of identity. This confusing, elliptical terrain has yielded some of the most courageous and inspiring performances of recent memory. We believe that the ground continues to be fertile, as we face the need to further challenge internalized and external 'isms' and develop better understandings of who we are in relation to the people and the world around us. Cultures do not exist in isolation; historical, social, economic and political pressures work to move or blur real and imagined borderlines.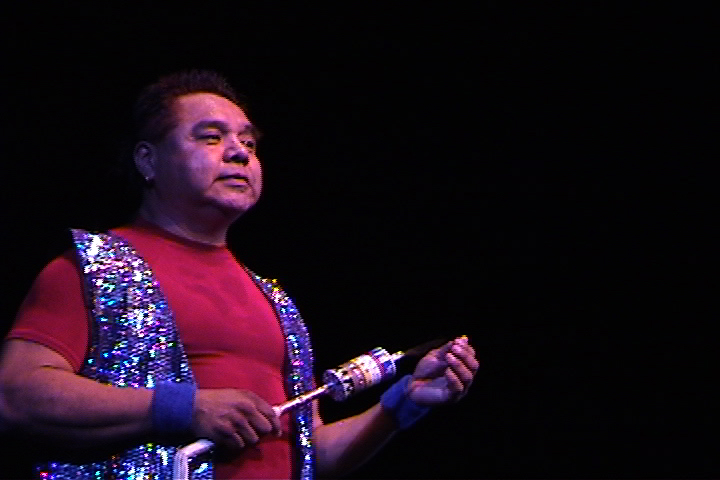 A program of the the 3rd 7a*11d International Festival of Performance Art
Curated by Johanna HOUSEHOLDER and Louise LILIEFELDT
James LUNA
American Indian Study's
Friday October 27 8 pm
Workman Theatre, 1001 Queen St W
Artist Talk
Saturday October 28 2 pm
Innis College Town Hall, 2 Sussex Ave
Co-sponsored by A Space and the Centre for Independent Video and Media Education
For full description, see artist's page.