RIFE, Stephen
USA/Canada
=Videodrome= Body + Blood/Picture + Sound
Saturday November 4 10 pm
Art System, 327 Spadina Ave, 2nd floor
= Videodrome = Body + Blood / Picture + Sound was the latest installment of Jubal Brown's ongoing campaign to bring together performance art and underground dance/rave culture. Promising "experience as spectacle," Brown's interest is to combine the best of both worlds, providing the sensual, experiential environment and engaging atmosphere of a late-night dance party, but adding the content and unpredictability of performance art. Videodrome's thesis was to contrast live and mediated expression, presenting works that could be experienced 'in the flesh' in one room, or viewed as projected spectacle in another. For this event, a series of DJs played trance and electronic dance mixes in a party environment of multiple video projections, with live performances presented on the hour in a second room and projected onto the walls of the dance area. The performances ranged from gory tableaux of bodies in distress to the destruction of furniture and a late-night fire demonstration.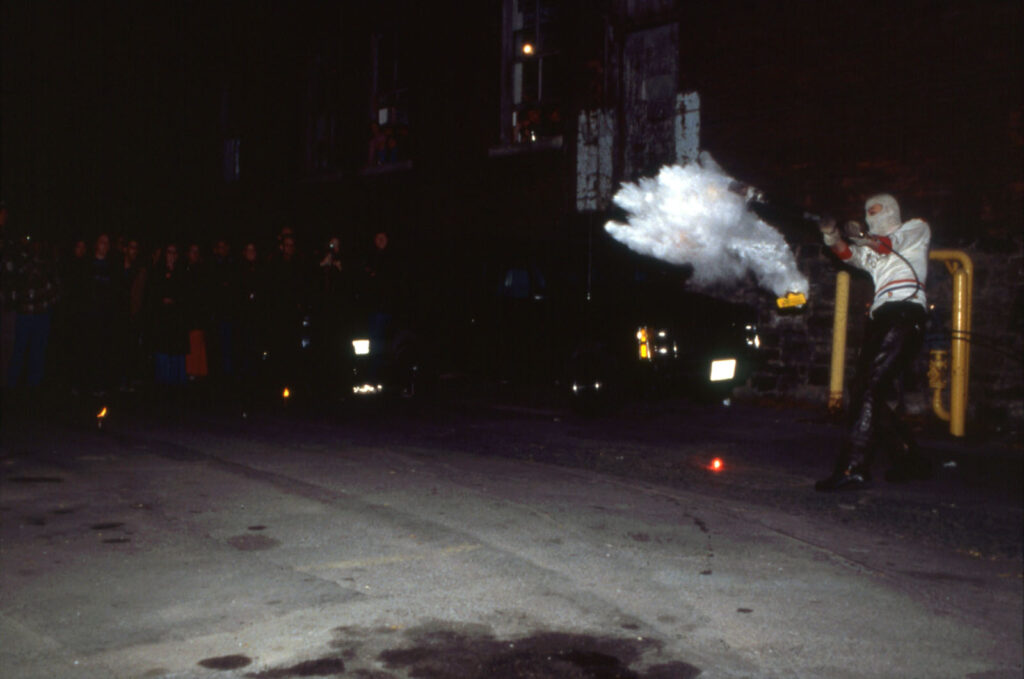 Stephen Rife untitled 7a*11d 1998 PHOTO CHeyl Rondeau
untitled
Saturday, November 7 8 pm
DeLeon White Gallery, 455 King St W
Curated by Paul Couillard and Louise Liliefeldt as part of Pousse-Café
Presented by Mercer Union
Baseball is played with basically three pieces of equipment:  the base, the ball, and the bat.  The bat in this version of the game is a propane torch. The ball is a bag of flour.  The base is somewhat more difficult to define, except to say that it is wherever the spectator has positioned his or herself, psychically and physically.

USA/Canada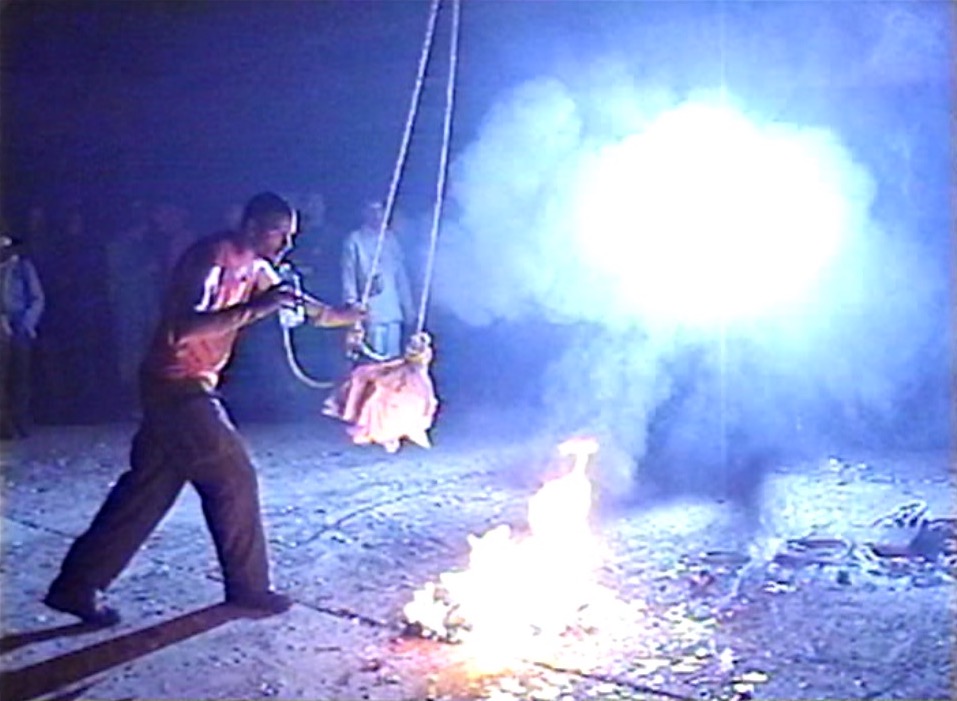 Stephen Rife, untitled (at PO-PO Samhain in Wasteland), 7a*11d 1998 VIDEO STILL
PO-PO Into the Wasteland
Saturday August 22 10 pm
Front St wasteland (between Spadina Ave & Bathurst St)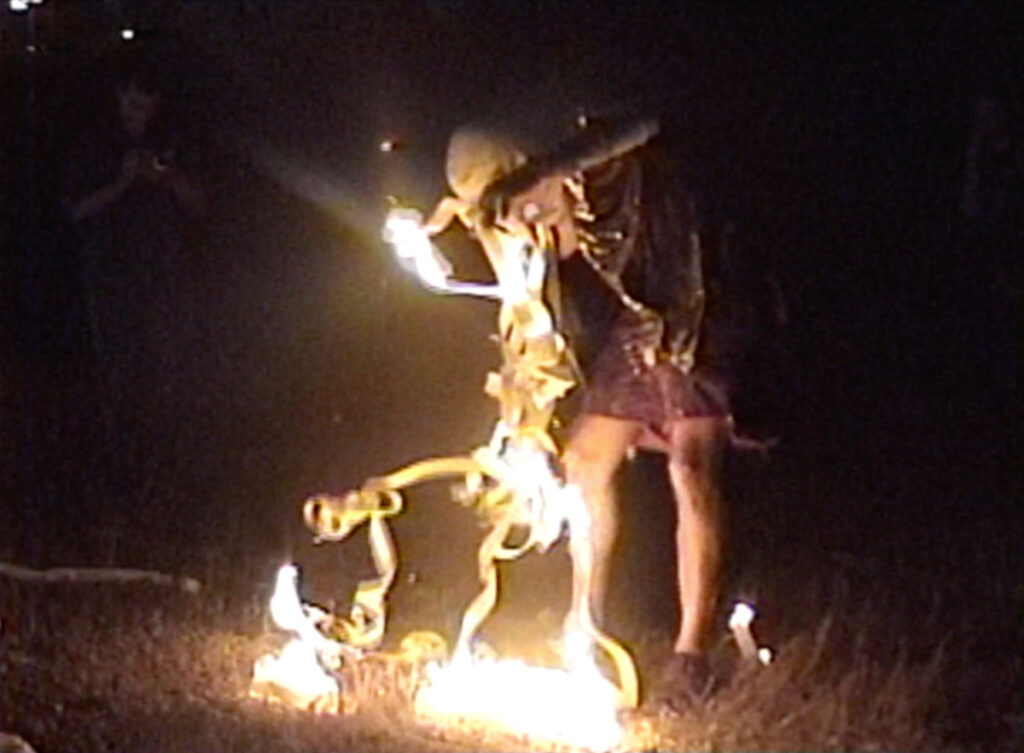 PO-PO Samhain in Wasteland
Friday October 30 11 pm
abattoir building wasteland (corner of Niagara St & Wellington St W)
About the PO-PO Wasteland series:
The main intent here is to create an audience participatory event, where the viewer is involved in the work and the space so much so that they are no loner passive but become active participants in the event. To expand the scope of what is thought of as 'performance art' by exposing it to, and to it, another audience, a younger, uninitiated audience, more of a 'general public'. In a temporary unification of disparate communities, the art community and the electronic dance or 'rave' world, both will benefit from some new blood, and cross fertilization of energies. To make art fun and exciting and to somehow bridge the gap between art and life and pop and high culture.
These events are similar in theme and practical application to a series of performance events held in Toronto over the winter of 1997-98, organized by Jubal Brown and Stephen Rife. Entitled the Wasteland Series (I, II & III), large, abandoned industrial spaces were used for site-specific performances and installations by roughly 10 artists each time.