PATERSON, Andrew J.
Canada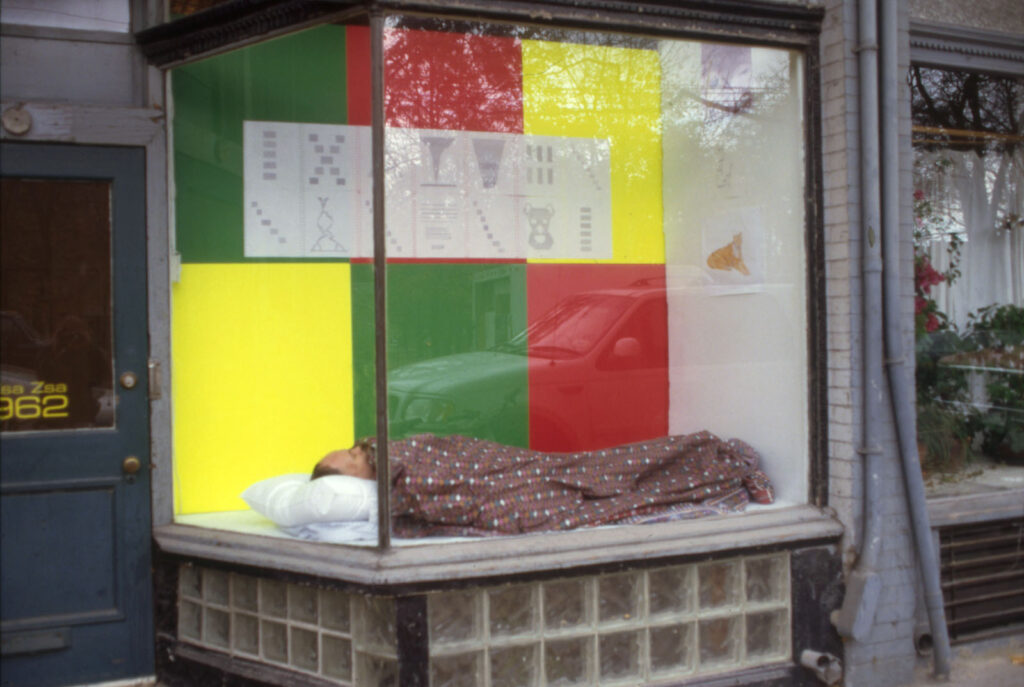 Andrew James Paterson, Symptoms of Whatever 7a*11d 1998 PHOTO Shannon Cochrane
Symptoms of Whatever
Thursday November 5 4 pm
Friday November 6 6 pm
Saturday November 7 3 pm
Zsa Zsa, 962 Queen St W (storefront window)
Curated by Shannon Cochrane and Paul Couillard as part of Field Trips
Toronto artist Andrew Paterson returns to 7a*11d with this storefront performance that considers fear, obsessive behaviour and agoraphobia. Working off of the gallery's location across from the Queen Street Mental Health Centre, Paterson weaves drawing, tableau, music and text into a complex street level piece that draws parallels between dramatic meteorological phenomena and stigmatized mental and physical behaviour.
Well-known for his hip, engaging performance and video work, Andrew J. Paterson has also curated many programs of film, video and installation work that deal with mental health issues and institutions as well as projects that give voice to psychiatric survivors.
http://andrewjamespaterson.com/
Andrew J. PATERSON, Symptoms of Whatever 1998 7a*11d ©Andrew James Paterson
Canada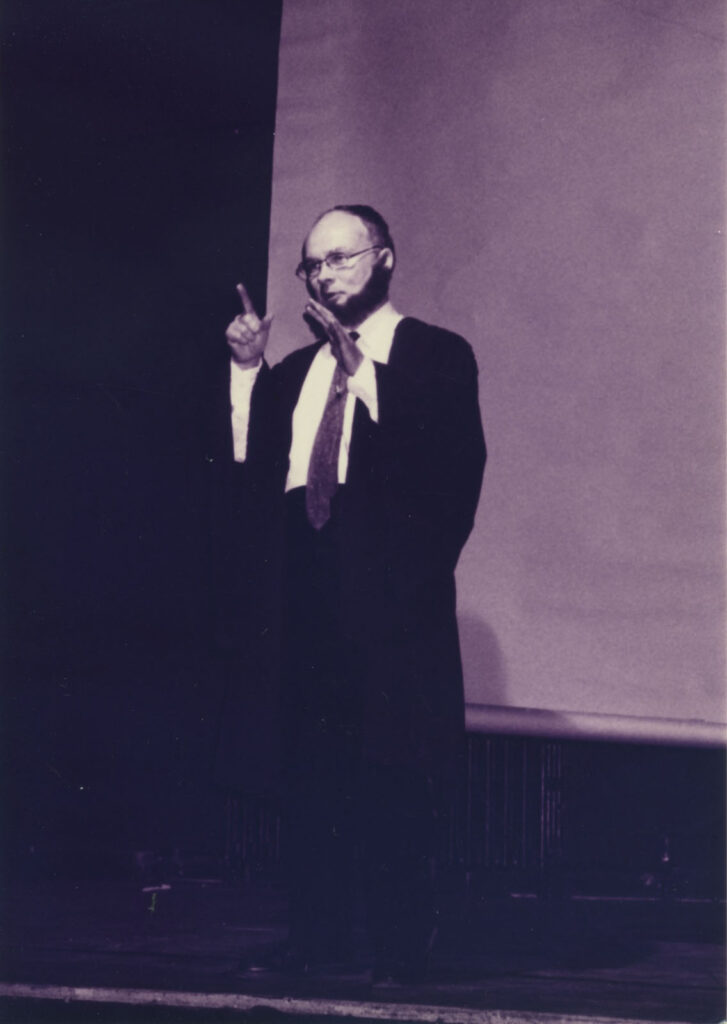 Andrew J. Paterson, Performance: A Performance 7a*11d 1997 PHOTO Stefanie Marshall
Performance: A Performance
Friday August 8 8 pm
Symptom Hall | 160 Claremont St (just south of Dundas St W, west of Bathurst St)
Curated by Johanna Householder, Louise Liliefeldt, Derek Mohamed & Tracy Renée Stafford as part of Prognosis Terratoid Cabaret
Andrew James Paterson has created video and performance art pieces for 15 years.  Many of his video tapes are in active distribution, their completion assisted by a dozen grants over his career.  He has presented pieces and had screenings all over Canada, in Atlanta, Berlin, Belgium and Ireland. Performance:  A Performance has been produced at A Space in Toronto, the Stride Gallery in Calgary, and was published in the Spring 1996 issue of Canadian Theatre Review.
Andrew J. PATERSON, Performance: A Performance 7a*11d 1997 ©Andrew James Paterson