HOUSEHOLDER, Johanna
1998 7a*11d Festival;
×
The Missing Scenes from Last Year at Marienbad
Saturday, November 7 8 pm
DeLeon White Gallery, 455 King St W
Presented by Mercer Union
Continuing a series of performance investigations into the annexation of internecine communication by the emotional residue of cinematographic iconography — OR — The Missing Scenes from Last Year at Marienbad.
Johanna Householder has been a performance artist and curator of performance art for twenty years. She coordinated the Womens Cultural Building Festival of Women Building Culture in 1984, the performance series, 6 of 1001 Nights in 1986 and curated New Toronto Performance at SAW Gallery, Ottawa in 1993. She has taught performance art at the Ontario College of Art since 1986 and was Chair of the New Media/Integrated Media Program from 1990 to 1996.

Canada
1998 2nd 7a*11d Festival
×
Interventionism
Sunday August 23 2 pm
A Space Gallery, 401 Richmond St W
Coordinated by Johanna HOUSEHOLDER
Anna BANANA (Sechelt, BC), Adrian BLACKWELL and Kika THORNE (Toronto), William POPE.L (Maine USA), Deanne TAYLOR (Toronto); moderated by Johanna HOUSEHOLDER (Toronto)
Interventionism examines the ways in which performance has entered uninvited the realms of politics and the social. The panel brings together a number of artists who have produced work which has commandeered public space and discourse to a variety of ends.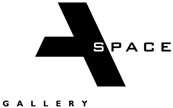 Canada
1997 1st 7a*11d Festival
×
Amygdala
Saturday August 9 8 pm
962 Queen St W (just east of Ossington Ave)
Johanna Householder  was born in Birmingham, Alabama, graduated from high school in Morgantown, West Virginia, and went to college in Oberlin, Ohio. She lived on communes in Ithaca, New York and Mendocino, California, studied at the London School of Contemporary Dance, London, England, and immigrated to Canada. She completed a BFA at York University, and has been making performances since the late '70s. She was one of the Clichettes from '79 to '93. Recently, she completed a piece for Performance Bytes, a teleconferenced performance event linking Halifax, Calgary, Vancouver and Toronto at the Bell Canada Centre. For .in/attendant. the storefront window will be set up as a monitoring/control station of the space inside.  The piece, entitled Amygdala, contrasts the amorality of childhood with the amorality of technology.  It's a comedy.
Canada