After our 2022 7a*11d festival, the Toronto Performance Art Collective bid farewell to two of our longest standing members: co-founder Shannon Cochrane and Tanya Mars, who joined the collective in 1998. Both are legends in the Canadian performance art world and we love them for it. We offer our heartfelt thanks for their years of hard work, creativity, wisdom, and dedicated volunteer service to the collective and to performance art.Without them, there would be no 7a*11d. We wish them continued success, and hope to partner with them on other projects in the future.
With change comes renewal, and we are extremely pleased to welcome three new members to the collective: Kiera Boult, James Knott, and Shalon T. Webber-Heffernan. Their names will be familiar to our audiences, as each of them has been actively involved with TPAC projects over the past few years in various capacities — as writers, social media mavens and/or as presenting artists — and we are excited that they have agreed to join us in this new role.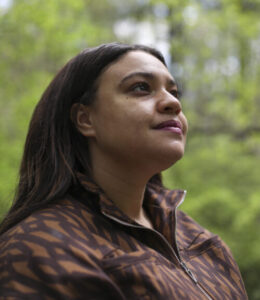 Kiera Boult is an interdisciplinary artist and performer from Hamilton, Ontario. Boult's practice utilizes camp and comedy to skeptically address issues that surround the role and/or identity of the artist and the institution. Her most recent performance Hamilton's My Lady (2022) was a part of the 2022 7a*11d International Festival of Performance Art and Supercrawl – Hamilton's Music + Arts Festival. In 2019, Boult received the City of Hamilton Arts Award for Emerging Visual Artist. Her work has been exhibited at the Art Gallery of Ontario, the Art Gallery of Hamilton, and Artcite Inc. Windsor. She holds a BFA in Criticism and Curatorial Practice from OCAD University and is currently Vtape's Submissions, Collections & Outreach Coordinator.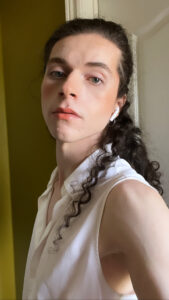 James Knott is an emerging, Toronto-based artist with a BFA in Integrated Media from OCAD University. Their performance-based practice employs tactics of self-mythologizing as a means to bridge personal narratives into communal ones. Their work combines theatre, video, and audio with an emphasis on movement/gesture to create immersive and emotionally resonant experiences exploring themes of paradoxical and queer identity, archetypes of desire, and the commodification of the femme body. An alumnus of The Roundtable Residency, they've exhibited/performed at Xpace Cultural Centre, Trinity Square Video, the Toronto Feminist Art Conference, the 7a*11d International Festival of Performance Art, Montreal's Festival Phénomena, the Art Gallery of Hamilton, and the Art Gallery of Ontario. They've received project and grant funding from The Artist Project Contemporary Art Fair, The National Arts Centre, The Ontario Arts Council, and The Canada Council for the Arts.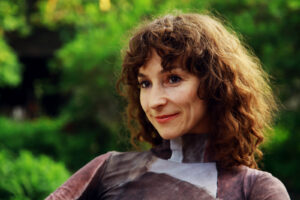 Shalon T. Webber-Heffernan is an independent curator, educator, and performance art scholar. She is currently completing a PhD at York University and some of her recent writing can be found in Performance Matters, Theatre Research in Canada, C Magazine, Comparative Media Arts Journal, Peripheral Review, and Canadian Theatre Review. She's also a mom and has spent many years working in the healing arts and with somatic practices.