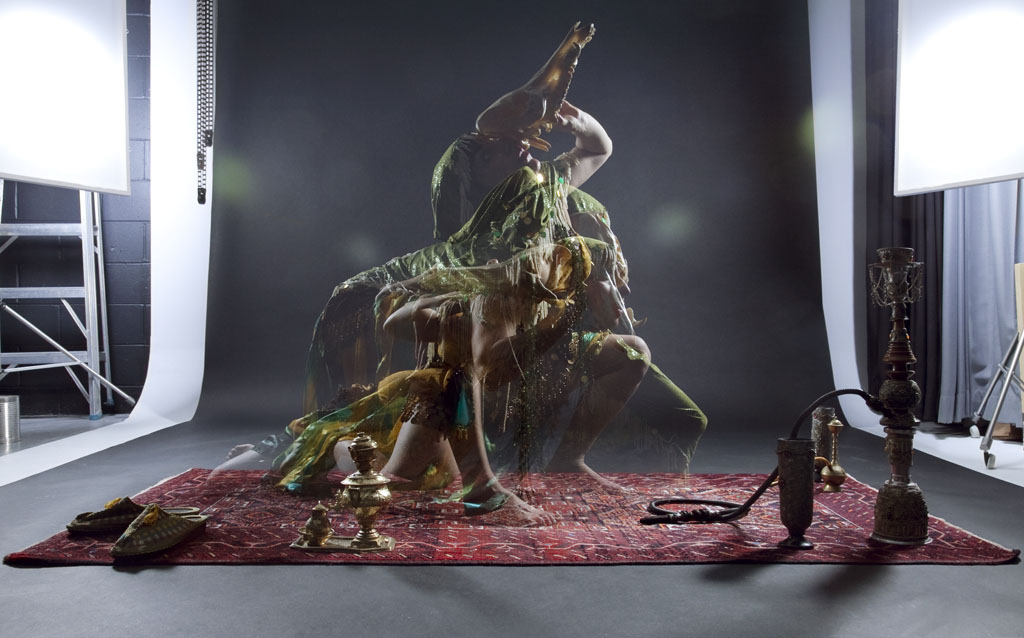 Facilitated by Rah Eleh and hosted by FADO Performance Art Centre

Saturday September 10 – Sunday September 11, 2022,11 am – 4 pm
The Commons @ 401, 401 Richmond Street West, Toronto
NOTE: This workshop is now FULLY BOOKED and is no longer taking new participants.
Performance on Camera investigates the intersections between performance art and the camera. It is a two-intensive workshop hosted by the performance and video artist Rah Eleh. During the first day of the workshop, attendees can expect to do a series of physical exercises that will focus on character development, exploration and physicality. The second day of the workshop will be a lecture about filmmaking techniques such as framing and lighting.
Workshop attendees will be given the opportunity to create their own video that will be screened at 401 Richmond in FADO's presentation and screening space at a later date (TBD). Attendees do not need any knowledge of performance or video production to attend, however a camera (phone or tablet cameras are acceptable) will be required for participation. Some knowledge of post-production editing is beneficial but not necessary. Attendees are welcome to explore a character they have previously developed or explore a new one. Participants will provide their own camera and any necessary materials (costumes, props, pen and paper are encouraged).
Register your participation here: https://www.eventbrite.ca/e/394060233767
This workshop is offered for free of charge. Space is limited to 15 participants. Attendance is required on both dates. This workshop is in-person. Participants are required to mask in the co-working space and when social distancing is not possible.
Rah Eleh is a video, net and performance artist. Her work focuses on and critiques the visual stereotypes and performative aspects that shape female gender identity and national and ethnic identity. She is interested in how race, gender and nationalsim are performed from multiple layered perspectives: exilic, decolonial, queer and diasporic. Rah is a Phd candidate at Die Angewandte in Vienna, and has lectured and exhibited extensively internationally at institutions including: NYU Tisch, The New School, Alfred University, Venice Biennale (ECC, Palazzo Mora), Images Festival (Toronto), Museum London, Carleton University Art Gallery (Ottawa), Williams College Museum of Art (Williamstown, MA), Miami Art Basel, Nieuwe Vide (Haarlem, Netherlands), Pao Festival (Oslo, Norway), and Onassis Cultural Center (Athens, Greece). Rah is represented by VTape, Canada's leading artist-run distributor for video art.