VASSILEVA, Vassya
Bulgaria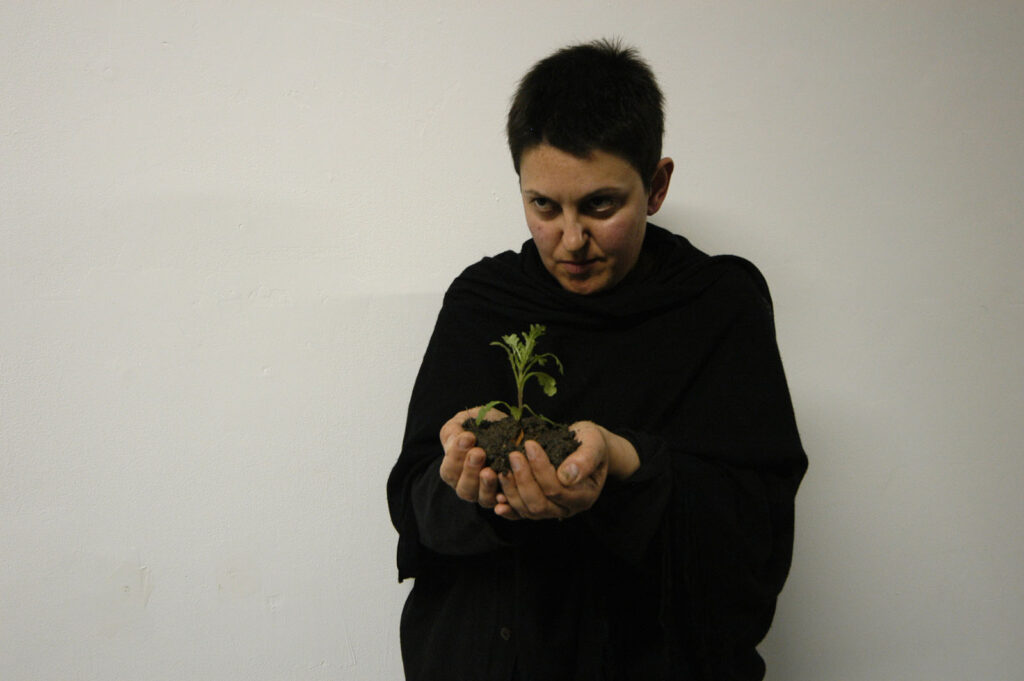 Vassya Vassileva, In Search of Friedrich Nichtmargen/From Uncreative Travel Book XXIII [Surface Area 510,100,934 km2 196.950.168 miles2 ] 7a*11d 2006 PHOTO Henry Chan
In Search of Friedrich Nichtmargen/From Uncreative Travel Book XXIII
[Surface Area 510,100,934 km2 196.950.168 miles2 ]
Thursday October 19 8 pm
XPACE

Friday October 20 to Saturday October 28 5 pm
Toronto Free Gallery

Presented by Fado Performance Inc. as part of the IDea series
"I was informed by the artist Hermann Hessler that Friedrich intended to go to the Canadian woods in relation to the 'indispensability of measuring the distance between certain kinds of trees.' I decided at once that the next geographical locality of my quest shall be Canada. During my stay in Toronto I will search for Friedrich Nichtmargen. In order to prefigure his local appearance, I shall strictly follow his own rules of mathematical formalization while scrutinizing geographical twists and measuring the distance by my own…" = Message truncated =
Vassya Vassileva is an artist and lecturer who is currently working on her PhD in the Semiotics of Art at the New Bulgarian University, Sofia. Since October 2004 she has been searching for the artist Friedrich Nichtmargen. She works as a full-time researcher at the Institutum Fridericianum.
FADO artist page for Vassya Vassileva
Artist's Proposition
FADO photo gallery for In Search of Friedrich Nichtmargen…
Critical essay by Bojana Videkanic

Vassya Vassileva, In Search of Friedrich Nichtmargen/From Uncreative Travel Book XXIII [Surface Area 510,100,934 km2 196.950.168 miles2 ] 7a*11d 2006 EDIT Annie Onyi Cheung ©Vassya Vassileva and Fado Performance Inc.