STIMSON, Adrian
Siksika Nation/Canada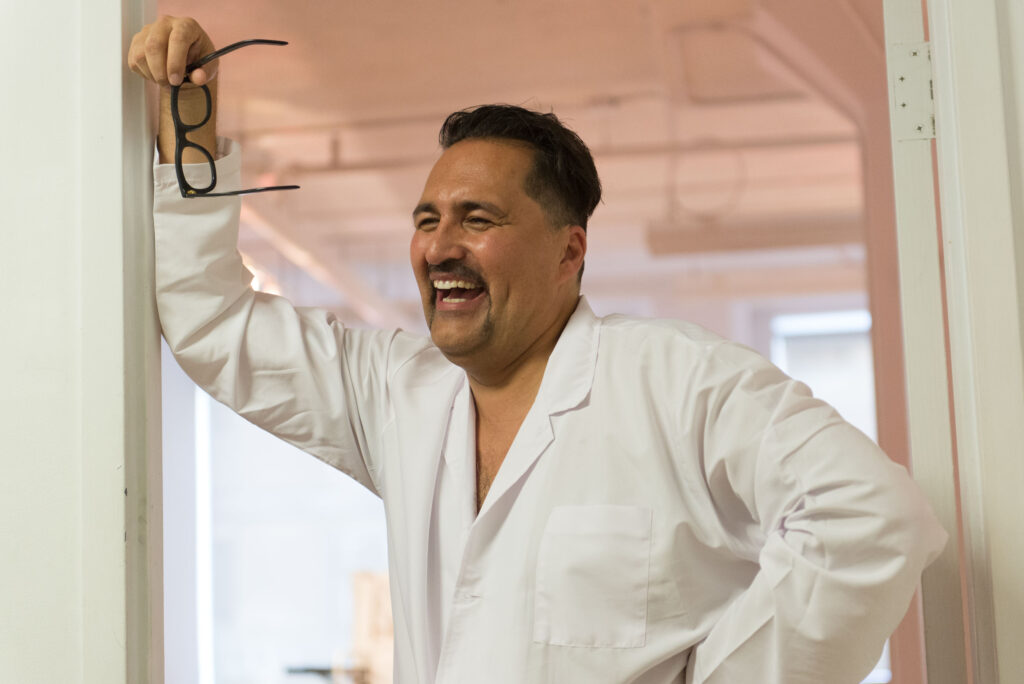 Adrian Stimson 150 Blows 7a*11d 2016 PHOTO Henry Chan
150 Blows
Saturday October 22 11 am to 5 pm
OCAD U Graduate Gallery
My performance art looks at identity construction, specifically the hybridization of the Indian, the cowboy, the shaman and Two-Spirit being. Buffalo Boy, The Shaman Exterminator, and The Lord of the Plains are three recurring personas. I am also known for putting my body under stress and endurance to convey ideas of ritual, renewal and survival. 150 Blows is a work that contemplates 150 years of occupation by the Canadian Federation on the occasion of Canada's 150th birthday.
Adrian Stimson is a member of the Siksika Nation. His work includes paintings, installations, sculpture and performance. Adrian was awarded the Blackfoot Visual Arts Award, Queen Elizabeth II Golden Jubilee Medal and the Alberta Centennial Medal. His work is in the collections of the British Museum, Canadian Art Bank and MacKenzie Art Gallery.
Co-sponsored with the OCAD U Graduate Gallery and OCAD U Indigenous Visual Culture Program.
Jessica Karuhanga's eyewitness account