PRUESSE, Kym
Canada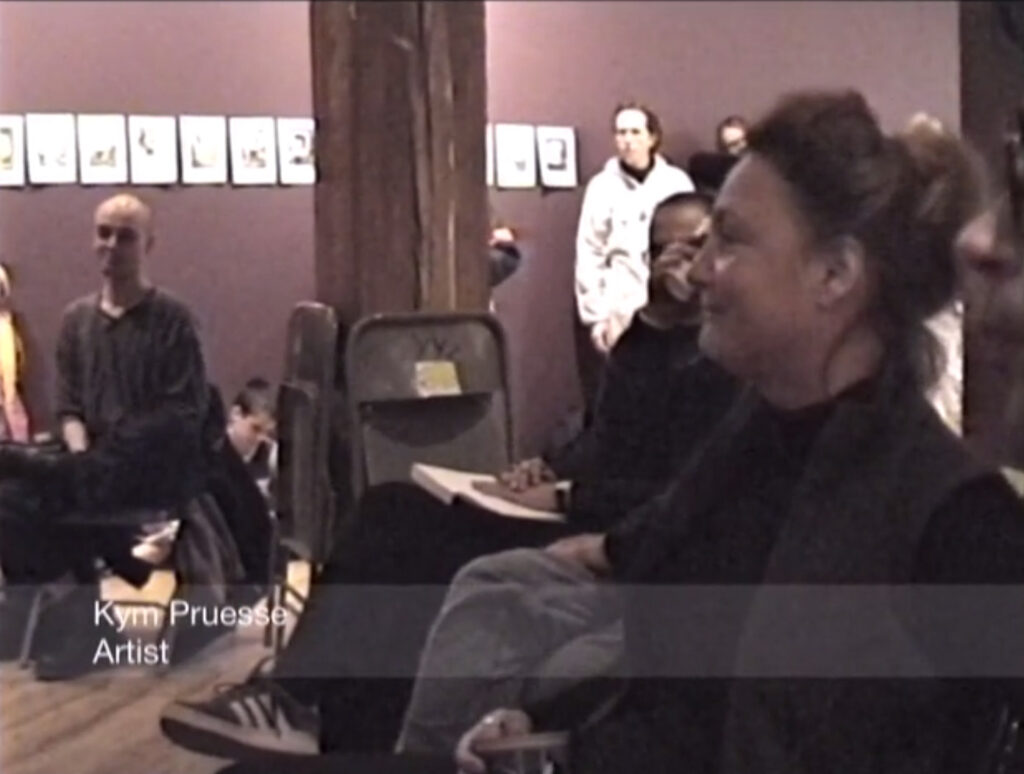 Kym Pruesse, Experience as Spectacle as panel discussion 7a*11d 2000 VIDEO STILL
Experience as Spectacle as
Sunday November 5 3 pm
YYZ Artists' Outlet, 401 Richmond St W
With panelists Tagny DUFF (Vancouver BC) with John DUMMETT (UK), Kym PRUESSE (Toronto), and Clive ROBERTSON (Kingston ON); moderated by Johanna HOUSEHOLDER.
It may be understood that spectacle itself is a charged word, and probably connects too directly to Debord alone, so if you want to nominate another term, please do. For our purposes spectacle is the visual and visceral apprehension of the performance event by audience. How much it implies passivity is an open question and in performance art (as in Debord), the term audience itself is somewhat fluid.
There are a  number of works in the festival and in the performance catalogue generally which employ the audience as participants or agents in the realization of the work…. As well there is the notion of Experience as Spectacle raised by the description of =Videodrome=. This could describe the experience of the "audience/participants" (Valie Export's term) in the high pitched environment of performance;  or it could refer to the experience of the artist.
Here a discussion of 'ordeal' performances; or the gradual unfolding of improvisatory performances — as well as the open ended processes of audience interaction — could ensue.
Experience as Spectacle as panel discussion, 7a*11d 2000