NIEUWENBURG, Joost
Netherlands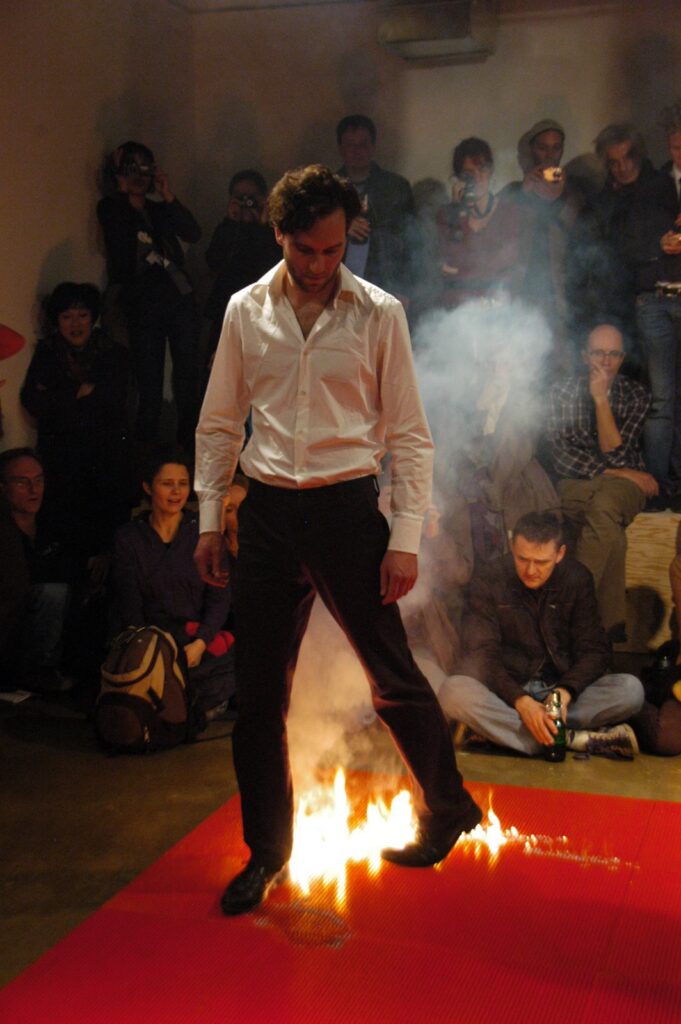 Joost Nieuwenburg, Two surfaces in contact 7a*11d 2008 PHOTO Henry Chan
Two surfaces in contact
Thursday October 23 8 pm
XPACE Cultural Centre
My work has a process-based approach in which the notion that history is constructed in our perception is a point of departure. The past and how it is kept in our collective memory is not a representation of facts. Playing with fiction and truth I search for ambiguity. By the means of reconstruction and deconstruction, I try to give stories a place in our memories. In some performance works the questions I have about the position of the individual versus the group are articulated. I also make performance work that utilizes a visual approach. Searching for catharsis I place myself in striking situations.
Born and educated in the Netherlands, Joost Nieuwenburg has been presenting his work in Europe since 2004.
Presented with the support of Stroom Den Haag.
Andrew James Paterson's eyewitness account
Elaine Wong's eyewitness account
Andrew James Paterson's description of the residue of Two surfaces in contact
http://www.joostnieuwenburg.nl/
Joost Nieuwenburg, Two surfaces in contact 7a*11d 2008