MURAD, Sue (with KOSHKINA, Vera)
USA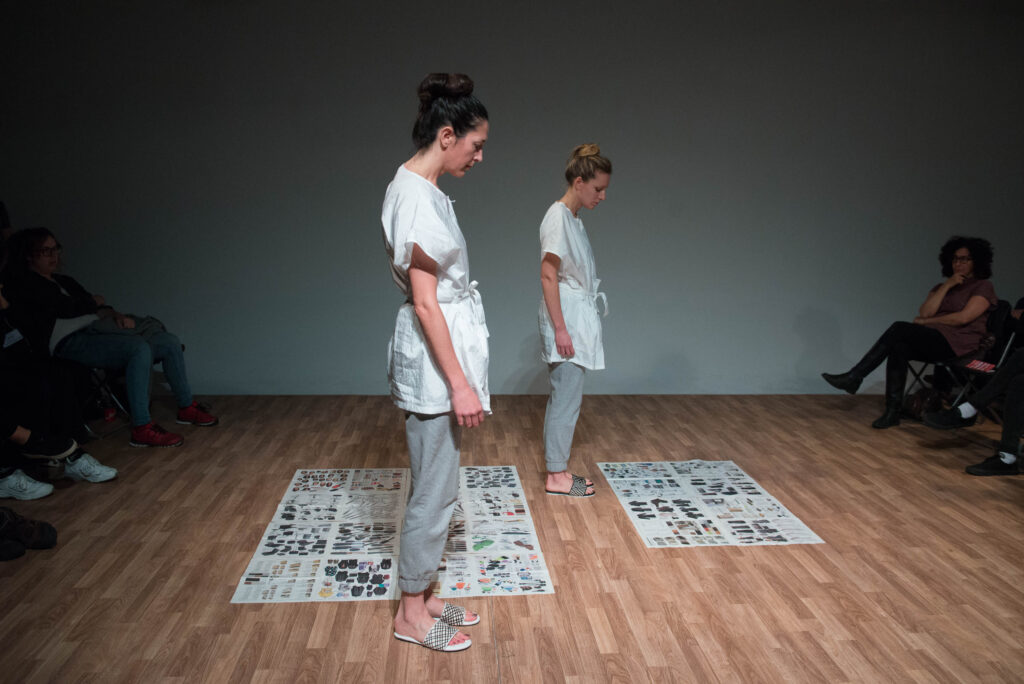 Sue Murad with Vera Koshkina, Brush, Paper, Scissors 7a*11d 2016 PHOTO Henry Chan
Brush, Paper, Scissors
Friday October 21 7:30 pm
Geary Lane
Brush
Satin Strands Looper Paddle Brush features looped bristles that allow hair to glide through the brush with ease without catching or pulling.
Paper
Wimex Beauty Inc. A Business to Business Catalogue for The Beauty Professional
Scissors
The Fromm Horizon Shear is a shining example of radical style and innovation. Superior materials and meticulous craftsmanship result in a quiet, durable and sharp shear.
Spending much of her time on the quiet side of the spectrum, Sue Murad develops a sensory language with common objects to express herself and converse with others. This intuitive, philosophical exploration feeds her interdisciplinary practice of performance, installation, sculpture, collage and film.
Vera Koshkina researches and writes about Russian literature, art and film. Currently, she is working on her dissertation on experiment in Soviet Cinema at Harvard University. Born in the former Soviet Union, she is based in Boston where she has been collaborating with Sue Murad on performance and video.
Performance Art Daily - Para-sites of performance with Bartolomé FERRANDO, Sue MURAD, and moderator Francisco-Fernando GRANADOS, 7a*11d October 14 2016