MCKENZIE, Kevin
Canada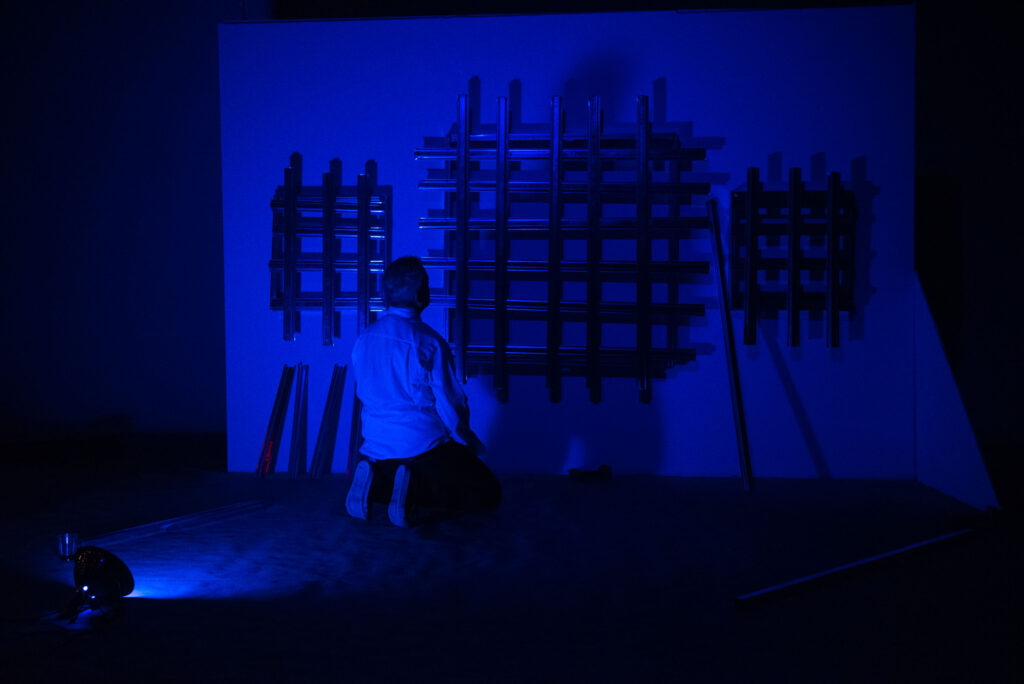 Kevin McKenzie, The Nihilist 7a*11d 2016 PHOTO Henry Chan
The Nihilist
Tuesday October 18  7:30 pm
Geary Lane
The Nihilist confronts the perception of a universal human existence bound by routine and monotony, integrated by repetitive activities. In this work, McKenzie explores the territory between two ages of industrial and technological civilization, which drives him towards a state of chaos, mayhem and destabilization. The performance is a slow build towards a primal, dark and ritualistic action in service of the human spirit that annihilates the façades modern man builds to cloak grim realities.
Kevin McKenzie is a Cree/Métis from Regina, Saskatchewan. He is a descendent of the O'Soup family from the Cowessess First Nation of Saskatchewan. He has participated in residencies at the Banff Centre for the Arts, the Indian Art Centre in Ottawa, Sâkêwêwak First Nations Artist Collective and currently the Department of Visual Arts at the University of Regina. McKenzie's artwork is included in the collections of the National Gallery of Canada, the MacKenzie Art Gallery, the Aboriginal Affairs and Northern Development Canada Art Gallery, Manitoba Hydro Corporation, First Nations University of Canada, Comox Valley Art Gallery and the Saskatchewan Arts Board.
Presented by Neutral Ground as part of a program of touring artists across Canada and abroad. Curated by Brenda Cleniuk, Director.
Michelle Lacombe's eyewitness account