MACLELLAN, Brianna
Canada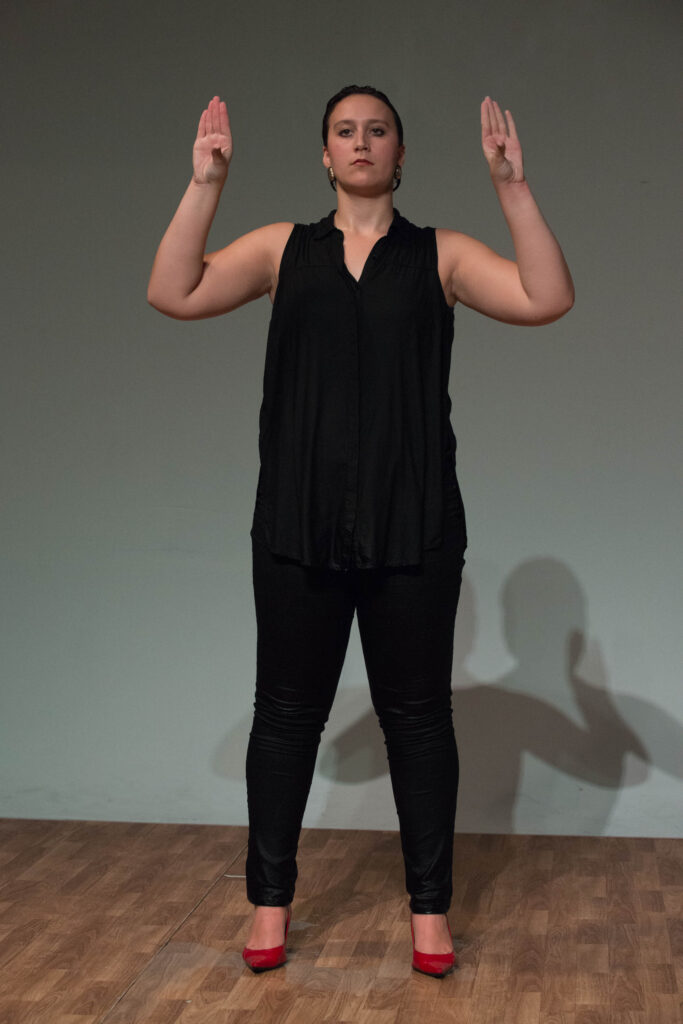 Brianna MacLellan, Abandon the chicken but continue to dance 7a*11d 2016 PHOTO Henry Chan
Abandon the chicken but continue to dance
Saturday October 15  7:30 pm
Geary Lane
Maybe it was like this.
Or, maybe it was like this.
Was it like that?
Or, was it like this?
It was like that.
It might have been like this.
Was it like this?
Or, was it like that?
It was like this.
Having deviated from my traditional course of action and thought, I will be returning to a place of comfort. A place where difference is the closest I can get to repetition, and the original gesture becomes imaginative and romantic. It is a very comfortable place, but it is where I am subject  to interrogation and unreliable narrators.
Brianna MacLellan is an interdisciplinary artist based in Toronto, Canada. She holds a Masters of Arts in Performance Studies from NYU's Tisch School of the Arts, and her works have been exhibited in Canada, the United States, Czech Republic, Italy and the UK.