GRIFFITHS, Fiona
Canada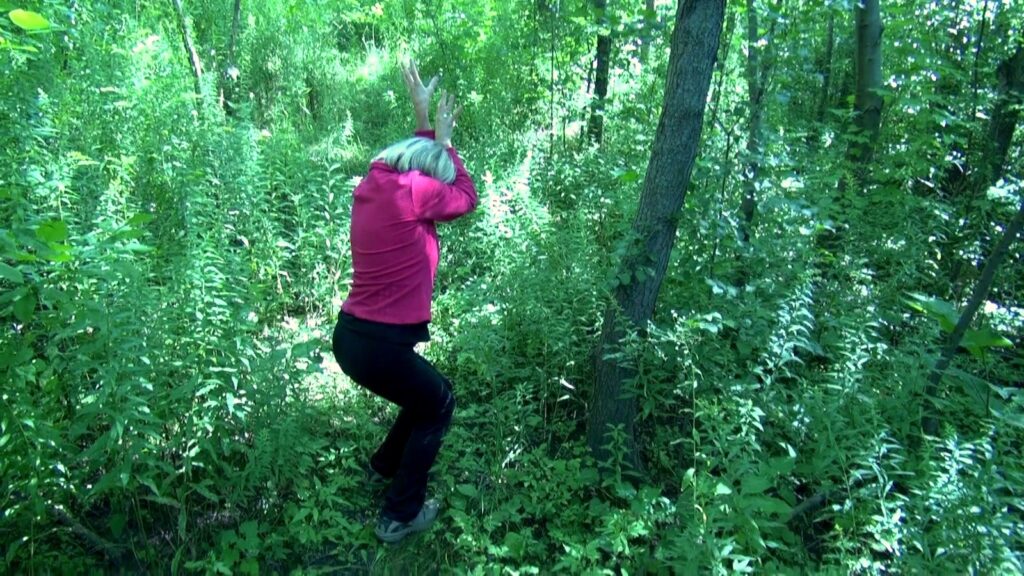 Fiona Griffiths, body wilderness KinesTHESES 2019 VIDEO STILL Paul Couillard
body wilderness
Sunday August 25 9:30 to 11 am
Cedarvale Park site 1 (meet at Markdale Preschool site, 41 Markdale Avenue)
Tuesday August 27 7 to 8:30 pm
Cedarvale Park site 3 (meet at the Heath Street entrance of the St. Clair West subway station)
Thursday August 29 9:30 to 11 am
Cedarvale Park site 1 (meet at Markdale Preschool site, 41 Markdale Avenue)
Friday August 30 7 to 8:30 pm
Cedarvale Park site 1 (meet at Markdale Preschool site, 41 Markdale Avenue)
Saturday August 31 9:30 to 11 am
Cedarvale Park site 2 (meet at the Heath Street entrance of the St. Clair West subway station)
FREE
NOTE: Advance registration required for all body wilderness walks. Maximum 10 participants per walk.
BOOK A SPOT
body wilderness is a 90-minute walk for groups of up to 10 people who are able to walk and move easily over uneven terrain. How do we regain a sense of belonging with the earth and air? This wilderness experience happens as you walk mindfully, sit with a tree, listen, look and feel the nature around you and commune with the flora and fauna. The journey will be a technology-free experience, done in silence except for instructions. At the end of the journey, discussion will be encouraged. In the discussion period, people will be encouraged to document their responses to the total experience if desired (drawing on cell phones or paper, writing a poem, listing feelings, clustering or doing a rap).
Please come prepared for 90 minutes in sunshine and shadow, rain or shine. Wear sunscreen/hats and appropriate clothing and footwear (sandals discouraged). Bring your own bug spray and water.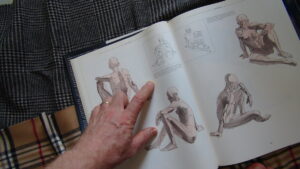 Body Atlas
Saturday August 24 2 pm
Bachir/Yerex Presentation Space @ 401 Commons, 401 Richmond Street West, 4th floor
&  live-streamed
FREE
Join 'Dr. Margaret' [Dragu] and 'Dr. Fiona' [Griffiths] for a walk and talk and do performative lecture. Medicine meets Pee-wee Herman in this informal investigation of Griffiths' and Dragu's medical and artistic practices, explored through the lens of chosen body parts. Part conversation, part performance, this event will feature body stories, experiences and medical actions centred around notions of body knowledge, health and art by two of Canada's most astute and experienced performance-based physical practitioners.
Fiona Griffiths (RN, BFA, MFA, MA) is an acclaimed multimedia artist with extensive performing, touring and teaching experience in dancing, acting and clowning. Fiona teaches SourceWork, integrating inner and outer performative experience, nationally and internationally. Recently Fiona has been using SourceWork in a more holistic, mindful way in natural settings. After her summer with SITI company in 2016 she has added Viewpoints to this exploration of person, plants and the planet. A movement and performance coach, she has worked with many dancers, actors and clowns to create and perform new work. Fiona has taught at Yale and York University, The School of Toronto Dance Theatre, Ryerson and The University of Toronto. She was the Artistic Director of the Theatre Resource Centre and founder of the Atelier and The TRC Soirees. She also teaches somatic work, movement, health and fitness. Besides her private practice, she still teaches at The Manitoulin Conservatory for Creation and Performance.
https://www.fionagriffiths.com/
Canada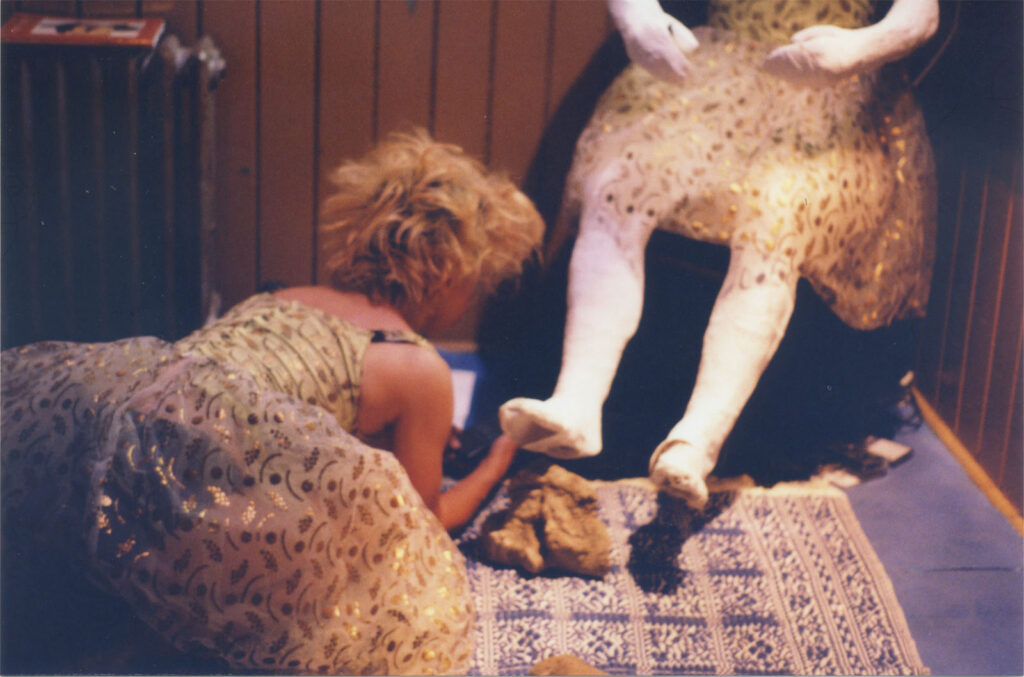 Fiona Griffiths, Touched By……. FADO/7a*11d 1997 PHOTO Paul Couillard
Touched By…….
Thursday, August 7 8 pm – 1 am
Symptom Hall | 160 Claremont St (just south of Dundas St W, west of Bathurst St)
Presented by FADO as part of FIVE HOLES: Touched
When I am touched by……. a transformation occurs, a momentous infinite stop in time. Then I am nothing.
Fiona Griffiths has an extensive background in a variety of performing disciplines. As a dancer and choreographer, Fiona created and performed within the Montreal dance community of the '80s while completing an MFA in multimedia at Concordia University. She toured Montreal, Toronto, New York, West Germany and Poland with Bits And Pieces Of Love From Canada, a multimedia piece featuring clown, dance and visual arts. Fiona has created and performed work for stage, video and film and has created installations for galleries in Montreal, Toronto and Poland. Based on her background as a nurse and her current private practice doing body alignment, craniosacral and other body therapies, Fiona has recently been exploring the senses of touch and sound using video, slides, sculpture and movement.

http://www.fionagriffiths.com/