By Jenn Snider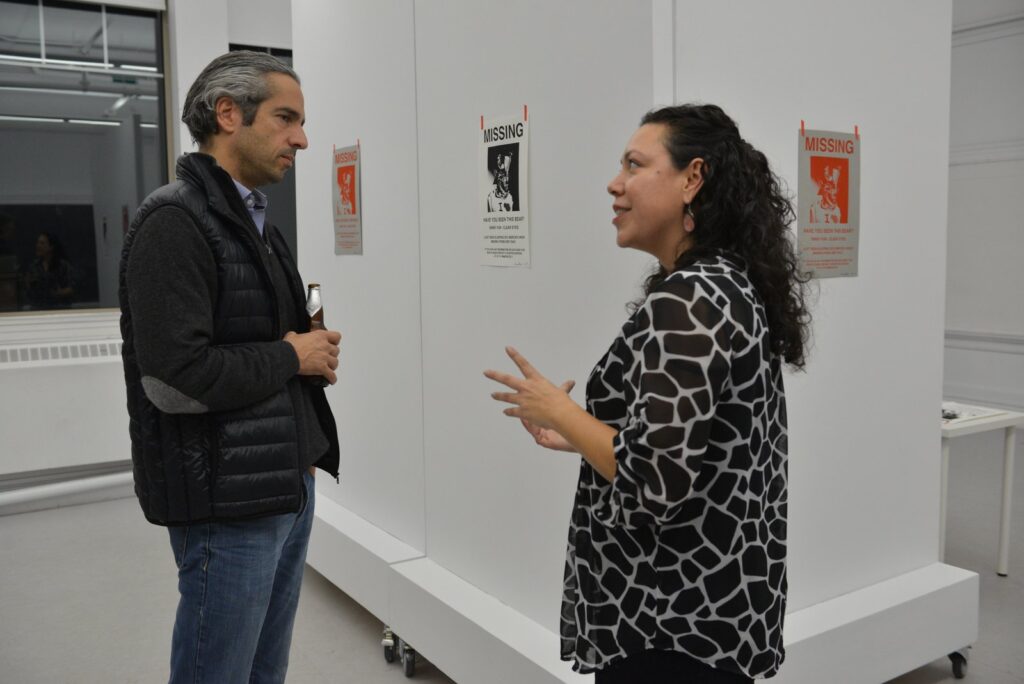 Back in 2012, Maria Hupfield performed Fixed Time as part of the 9th annual 7a*11d International Festival of Performance Art. In that piece, Hupfield used her body as means to confront the ways memories interfere and/or aid in performance art documentation. She utilized strategies of oral storytelling alongside common everyday objects and craft materials to convey her ideas about the tensions present in how memories are gathered and archived. Hupfield's process positioned visual triggers to support the imprint of particular memories and had the work documented with polaroid photographs which were subsequently sold to audience members.
Following the 2012 performance, one of the objects used in the piece was stolen—a bear mask. An unfortunate fact, this theft nevertheless created an opportunity for Hupfield to test her hypothesis. Flash forward to 2014, and Hupfield has come back; returning to the festival this year to gather any information from recurrent attendees, and query their memories with posters asking Have You Seen This Bear?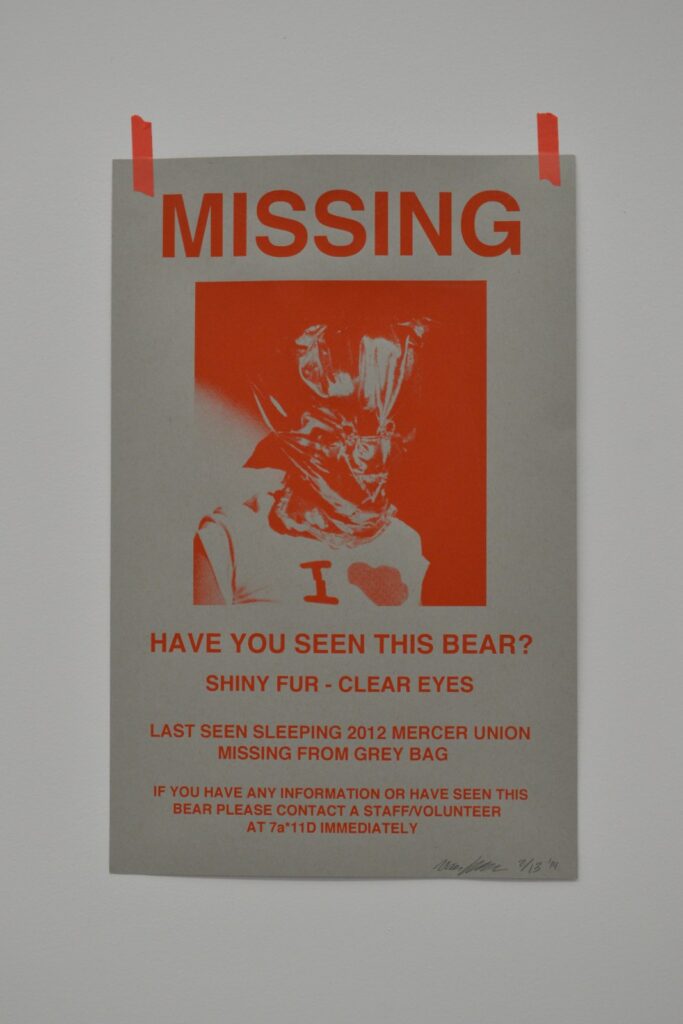 Presented as Partial Recall, Hupfield came back in the hopes of recording audience member's recollections of the 2012 piece. As a work in absentia, it is notable that the artist herself did not attend to the gathering of materials, electing to send a colleague in her place instead. With over a dozen contributors, oral histories and signed statements were offered in support of the historification of Fixed Time and the performance of Partial Recall.