By Jenn Snider
Éminence Grise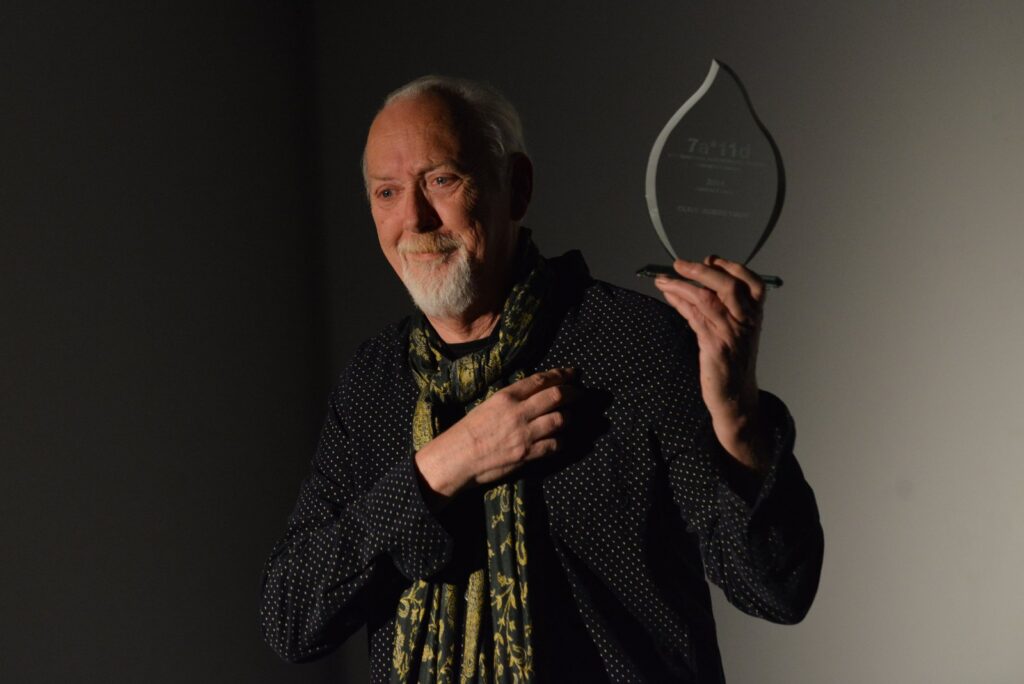 Clive Robertson works in mysterious ways. Or rather, his works trouble the mysteries of art as apparatus. This may as well mean the same thing. Over more than forty years, his combined impact on Canadian performance, video, conceptual, and community arts, and on the artist-run centre, has been enormous and in many respects (as stated last night) not as widely recognized as it should or could be. His CV reads like a historical chronology of Canada's artist-run culture, only his comes with less drama and more behind the scenes intrigue.
Robertson is, as Tanya Mars so clearly put it last night, "really smart." He's also pedagogically inclined. As an educator of fledgling artists and scholars at Queen's University in Kingston since 1996, in this capacity he has guided his students to perform (often for the first time) autobiographical works in the annual event Art Happens, now in its eleventh year. Outside the university, his engagement in community art and artist spaces through the lens of cultural policy has infused a sense of efficacy of support for artist's rights that conveys what he has referred to as a 'caring-through-governance.' Having worked with Robertson on and off since 2004, I can say his collaborative style is performatively present and sensibly resistant. Robertson doesn't suffer fools unless he has to. If he must, he'll do it gladly.
Last night, Robertson performed The Award. Outlined in the distinctive Fluxus list, his piece was at once both a disruption and a deeply humourous deflection:
1. A collegial introduction.
2. The highlights reel.
3. The presentation.
4. An acceptance speech.
5. A small surprise ending.
Tanya Mars (Canadian performance art legend in her own right) was thrust forward into the spotlight to introduce her longtime colleague. Mars cued the reel and we got a taste of some of the work Robertson has produced in the past, including the piece Taschibosen – The Bridge, a performance about cultural tourism stereotypes exchanged between Canada and Japan, presented at the Scorpio Performance Festival (Tajima, Japan) in 1991. Another highlight: Ganser Syndrome, a.k.a. the 'Artists Oath', with Alan Robertson, Frances Leeming, Johanna Householder, Luther Hansraj, and Ric Amis, recorded at A Space (Toronto, Canada) in 1987.
When the lights came back on Robertson took to the podium to accept "The Award". Pulling from his breast pocket a wad of folded papers ostensibly alluding to a lengthy acceptance speech, instead, he deflected.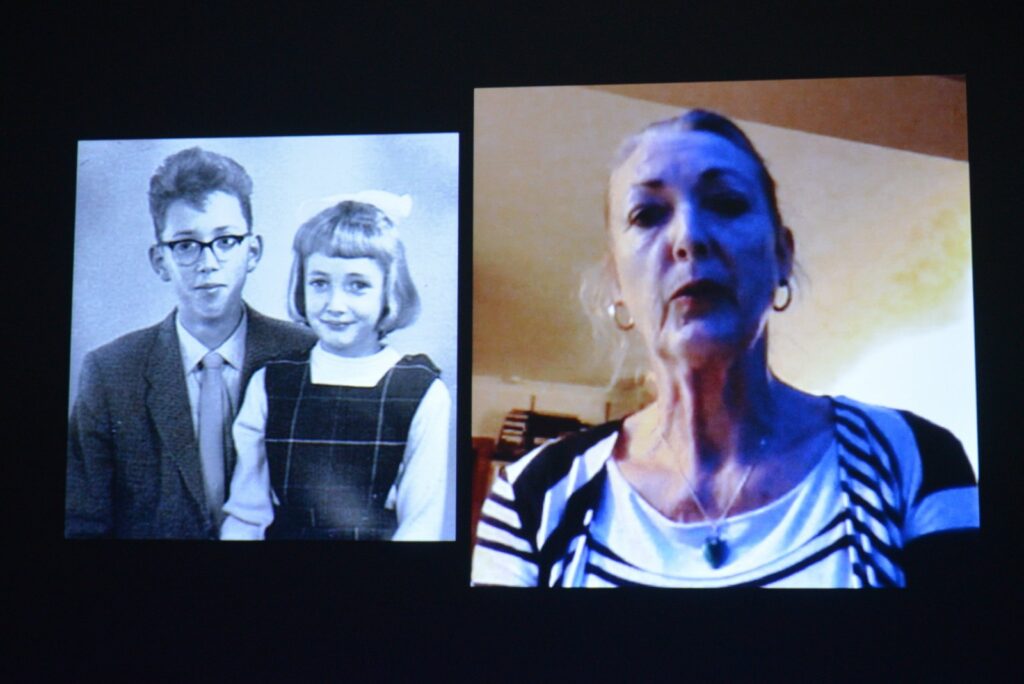 His estranged sister, the "much younger" Penny, would be accepting the award on his behalf. Skyped in and pre-recorded, Penny's face appeared on screen—"Congrats bro." Despite their age difference, she said, one thing they have in common is how they're always trying to help people. She was honoured to accept this award on his behalf for performance art, even though she admitted she was not totally sure what that meant.
Moments later, after the applause and laughter subsided, the lights rose again on Robertson at the podium. There was one Act remaining, the surprise ending; another swerving to refract the glare back onto our faces. Strategically moving within the hot singularity of the spotlight, he called up his Éminences Grise co-honouree Berenicci Hershorn. He presented her with a duplicate award, a clear cut glass flame trophy identical to his own.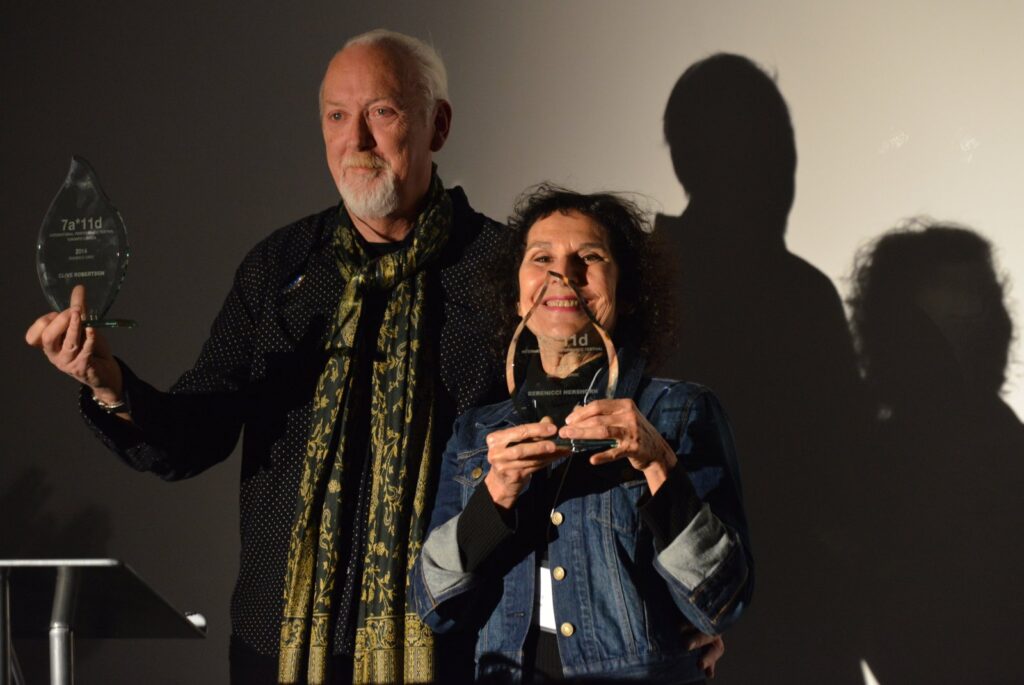 Robertson, a master of the rhetorical manoeuvres, had disrupted our engagement again by troubling the honour he received all the while he graciously accepted it. We cheered, and perhaps we did so on cue. Though sometimes you can't intervene the intervention, you can certainly enjoy yourself. And we did.
Congrats Clive.