TREMBLAY, Julie Andrée & JOHNSTON, David [jAT & jHAVE] (see also T, Julie Andrée)
Canada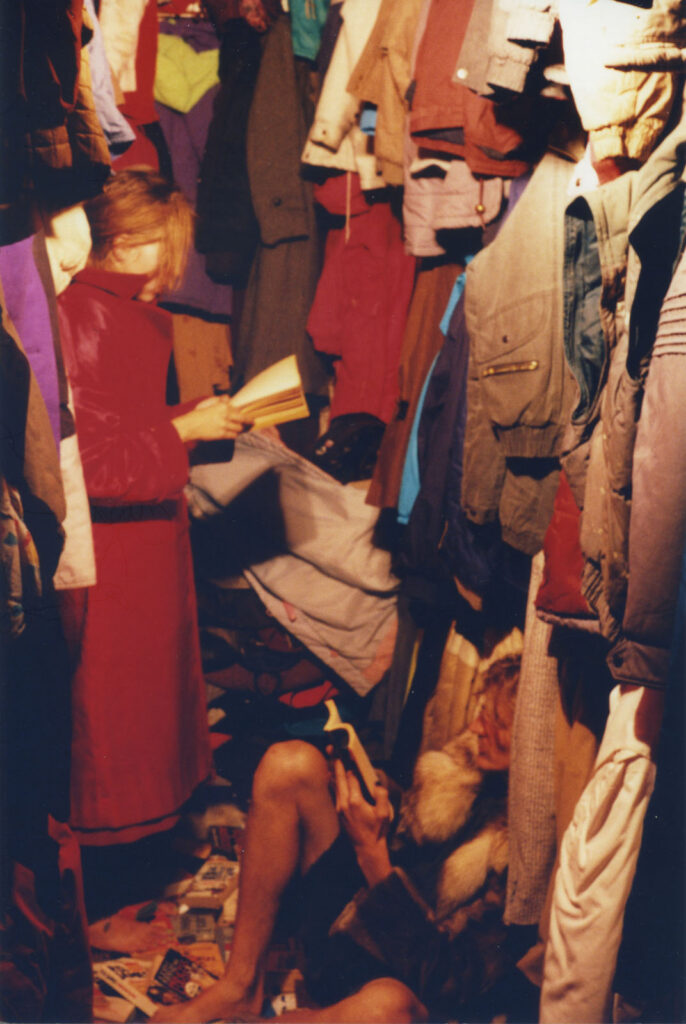 Julie Andrée Tremblay & David Johnston (jAT & jHAVE), gravity light wind thought scent FADO/7a*11d 1997 PHOTO Paul Couillard
gravity light wind thought scent
Thursday, August 7 8 pm – 1 am
Symptom Hall | 160 Claremont St (just south of Dundas St W, west of Bathurst St)
Presented by FADO as part of FIVE HOLES: Touched
Does the floor touch you? Or does gravity touch you? Does wind touch? Does it ask permission? The existence of identity seems to co-exist with illusion/ desire for control over what touches us: we choose our food, clothes, lovers. What are we? What do we become when we are touched? Where does touch occur? Inside the body? Where inside? Can you smell it?
Paranoia and trust are the parallel poles of touch.
Look: No hands, no skin; only synapses and the skin inside the skin.
Invisibly touched.
Julie Andrée Tremblay is a Quebec visual artist who has performed extensively both in high-profile festivals and underground art actions. Having done a series of works in which she explored physical risk and brutality, she is now refocusing her awareness on the elemental realities that touch as all the time: gravity, light, wind and thought. Her new work questions where touch occurs within and without, and what we become when we are touched.
David 'jHAVE' Johnston will be collaborating with Julie on her piece for Touched. A multidisciplinary artist, his work includes poetry, music and work with lighting and set design.