STORY, Kate
Canada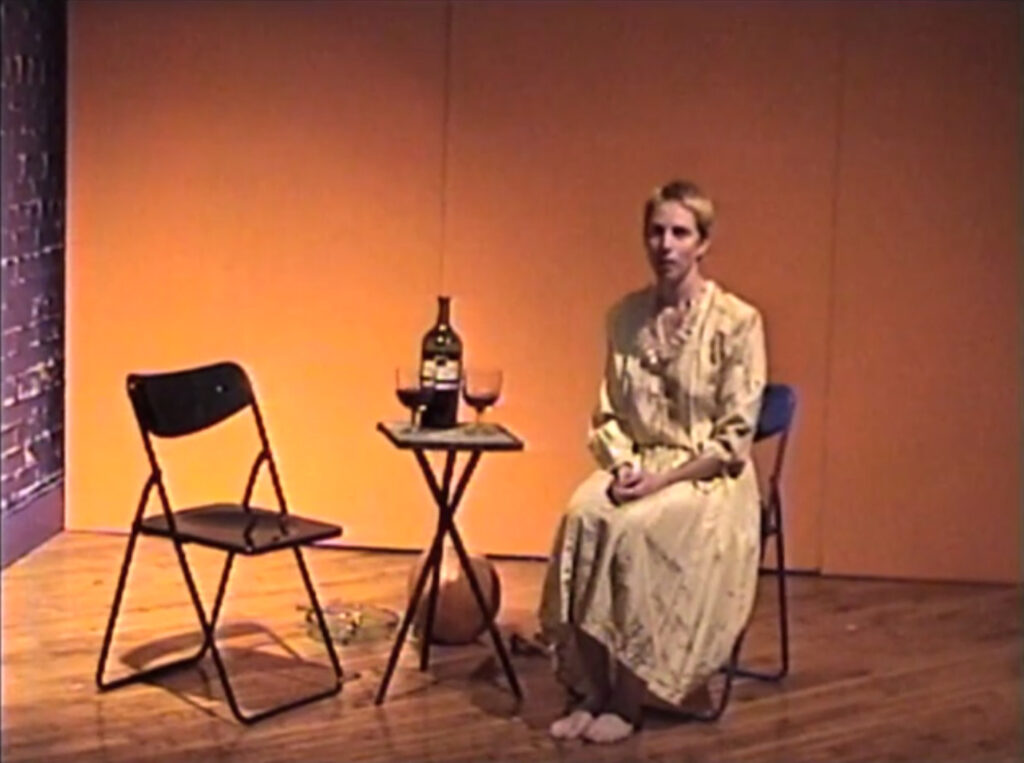 Kate Story, WIne Princess 7a*11d 1998 VIDEO STILL
Wine Princess
Friday October 30 8 pm
87 Wade Ave, 3rd floor
Curated by Churla Burla as part of Performances for an Orange and Violet Room
Tools: serrated knife, hammer, and nails, one bottle of dark wine, a pumpkin.
In this performance, Kate Story explores ice and harvest, wreathing her neck in ice necklaces while carving a pumpkin and drinking red wine. Little Jackie and Jaqueline: follow the steps for making Big Jack, but use a 5-inch nail or spike instead of a stake. Stillborn princess, ingrown impermeable purity, shaking frozen hands, a knife , a glass. Hammer the stake down through the pumpkin into the ground to prevent Jack from toppling over. Recipe courtesy of Food and Drink Magazine.
Kate Story has performed her work at fFIDA, Summerworks and Rhubarb! in Toronto and in dance and theatre festivals in St John's and Peterborough.
Kate STORY, Wine Princess 7a*11d 1998