LEE, Serena
Canada/UK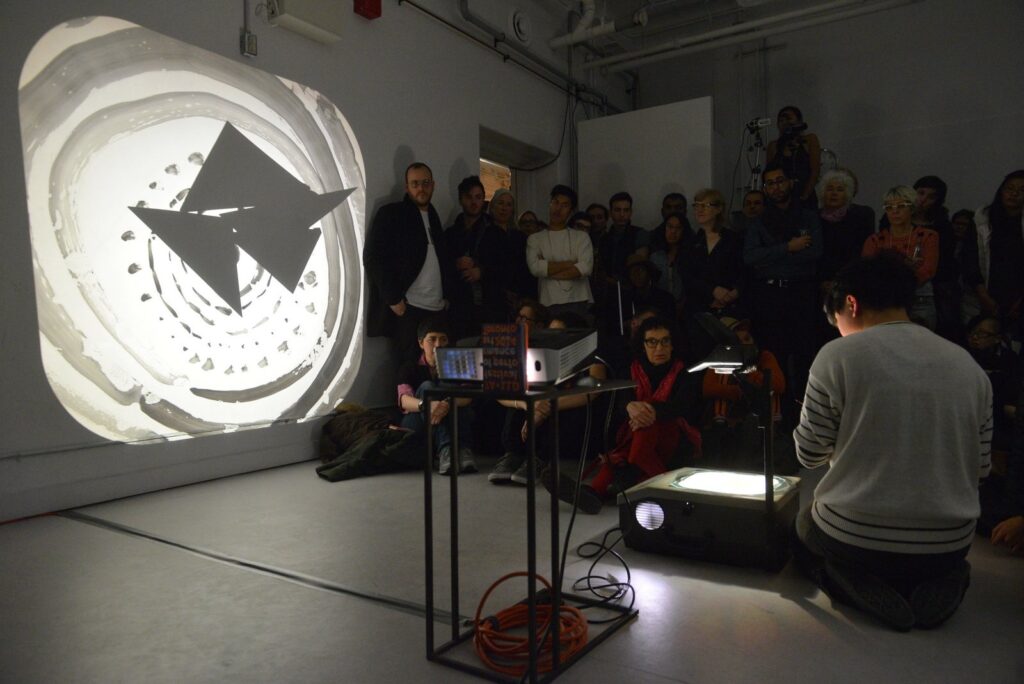 Serena Lee, Layers Channels Paths History 7a*11d 2014 PHOTO Henry Chan
Layers Channels Paths History
Saturday November 1 8 pm
Artscape Youngplace
Stemming from the historical footnote of a decapitated cartographer, Layers Channels Paths History is an improvised orchestration of colour-coding, choral participation, shades of green, shades of brown, usability, various scales and legends, repeat after me, a derailed Photoshop tutorial, kinds of violence, a reluctance to be found, the idiocy of neutral space, brush painting, walking, and compromised visibility.
Driven by a fascination with polyphony, Serena Lee layers low-res close-ups, performance, improvised narratives, messy projections, copy-cut-paste, recorded sound and live voice, text, and conversation. She is a third-generation Chinese-Canadian artist currently based in London, UK.
Presented with the assistance of the Toronto Arts Council and Ontario Arts Council.
Alison Cooley's eyewitness account
Alison Cooley's eyewitness account of Border crossings artist panel
Performance Art Daily - Border Crossings with Ali AL-FATLAWI, Wathiq AL-AMERI, Robeto DE LA TORRE, Serena LEE and moderator Francisco-Fernando GRANADOS, 7a*11d October 29 2014