RAŠČIĆ, Lala
Bosnia and Herzegovina/Croatia/USA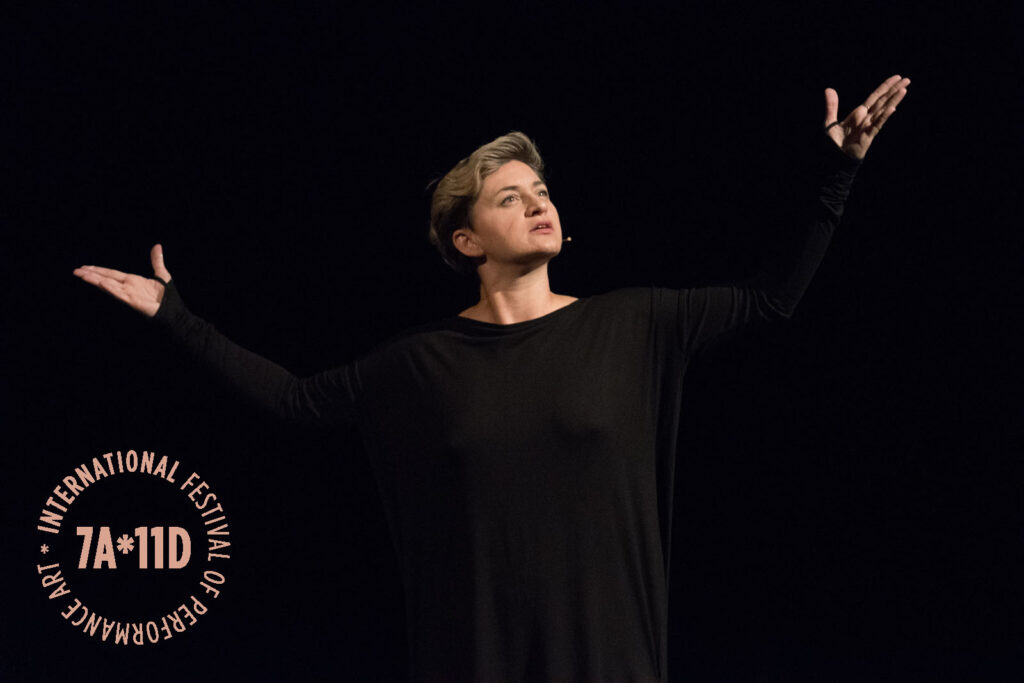 Lala Raščić Europa Enterprise, EE-0 7a*11d 2018 PHOTO Henry Chan
Lala Raščić
Europa Enterprise, EE-0
Friday October 5 7:30pm
In EE-0, the Greek myth of Arachne is recontextualized in a poetic script, taking an imaginative leap from antiquity into science fiction. Skewed and subverted storylines from classic mythology are combined with anecdotal episodes found through field research in and around Prizren, Kosovo. The notion of repressed ancient female knowledge and power is probed by story-ing of local urban myths, customs, and current socio-, eco- and cultural phenomena. Reacting to the specific site of production of EE-0—Kosovo, Europe's youngest nation-state—the idea of becoming is explored through ideas of genesis, transformation, and metamorphosis.
EE-0 is the first episode of the Europa Enterprise project and is based on the project's methodologies and concepts of research and new, feminist, readings of established myths and reconsiderations of the meaning of cultural heritage and the production of artifacts for the future. Europa Enterprise are Andreja Duganđžić, Jelena Petrović and Lala Raščić. The project is a base for artistic research in which performance, discursive, narrative and audiovisual formats are created based on new readings of Eurocentric—mainly Greek—myths and regional legends and legacies.
EE-0 will have its North American premiere at 7a*11d just days after it has been shown for the first time, as a commission of the KADIST (Paris) and Lumbardhi (Prizren) Foundations, at the inauguration of their project Not Fully Human, Not Human at All, curated by Natasa Petresin-Bachelez.
Lala Raščić is a media and performance artist employing strategies of enactment to deliver live and verbal video performances, and performative installation and visual environments. Her interests are rooted in ancient and contemporary storytelling practices, and the art of the monodrama. Lala divides her time between Sarajevo, Zagreb, and New Orleans.
Lala Raščić, Europa Enterprise, EE-0 7a*11d 2018 VIDEO Alan Peng & Jeff Zhao ©Lala Raščić