GERMAN, Patrycja
Poland/Germany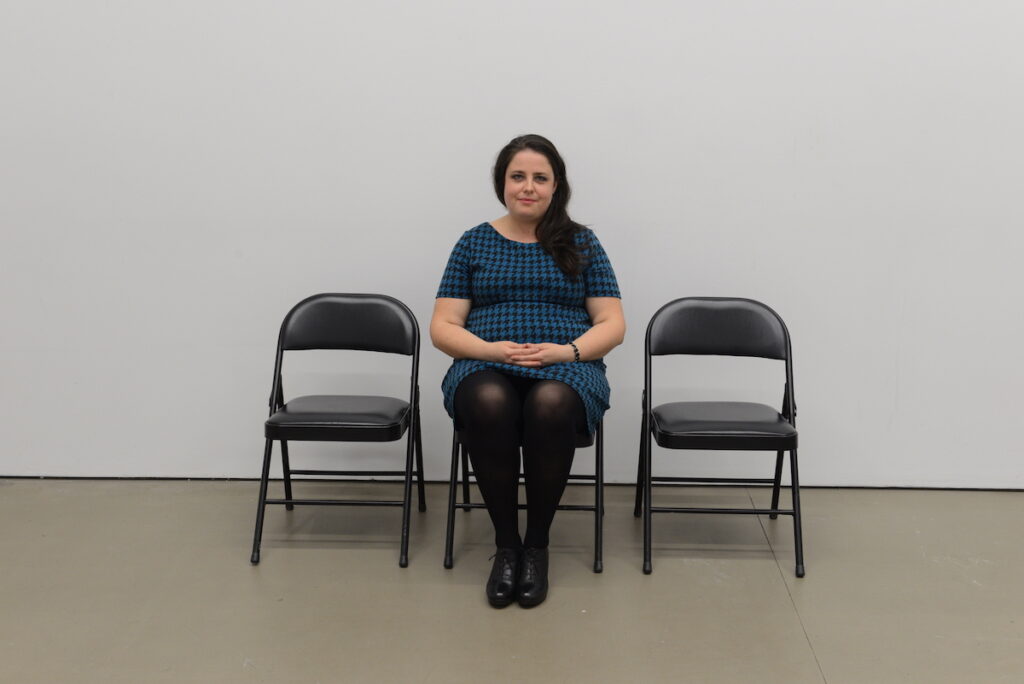 Patrycja German, More Lust / Less Suffering 7a*11d 2012 PHOTO Henry Chan
More Lust / Less Suffering
Saturday October 27 8 pm
Mercer Union – A Centre for Contemporary Art
Patrycja German doesn't content herself with hypothetical forms. Her art consists of creating concrete situations. At the centre of which is her person and a clearly structured (but not necessarily "simple") instruction. […] The suspense of her works is in their incalculability, the potentiality resulting from the interaction. How will the other one react? How do I deal with that reaction?
— Dr. Margrit Brehm, from Dicht an Dicht / Close Together
Thanks to performance minute takers Didier Morelli and Pippy Van Pypen.
Patrycja German was born in 1979 in Wroclaw, Poland. She currently lives and works in Berlin, Germany. She studied at the Academy of Fine Arts in Karlsruhe, Germany. She has received several grants and awards including the Schindler- Stipendium (Los Angeles); Artists and Architects in Residency Program of MAK (Vienna, 2010); HAP Grieshaber – Preis (2009); Saar- Ferngas – 1st Preis for Young Art (2008); and Kunststiftung Baden (Württemberg, 2007). Since 2002, she has been focusing on creating live performance and performance for the camera. Her work has been exhibited throughout Germany, Poland, and in Europe.
Christine Korte's eyewitness account
Sylvie Ferré compte témoin
Performance Art Daily: Reflections on Praxis with Rachel ECHENBERG, Patrycja GERMAN, Jeff HUCKLEBERRY, Agnes YIT and moderator Johanna HOUSEHOLDER, 7a*11d October 28 2012