MAUS, Jennifer
Canada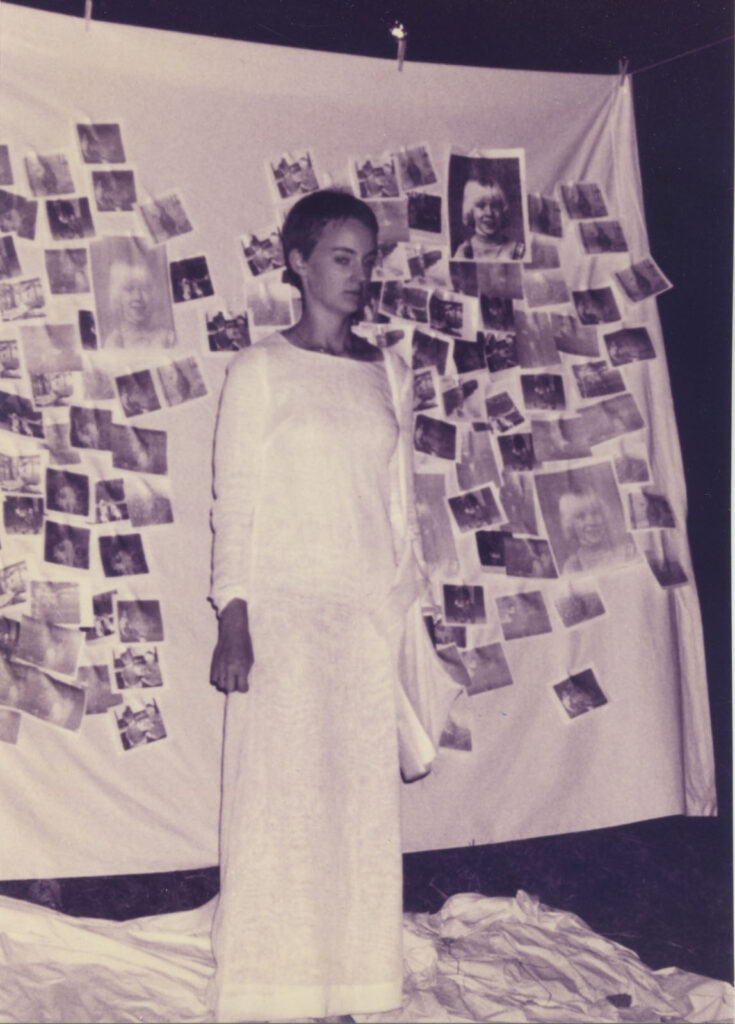 Jennifer Maus, "What Are You Looking At?" 7a*11d 1997 PHOTO Stefanie Marshall
"What Are You Looking At?"
Monday August 11 9:30 pm
Trinity Bellwoods Park (Queen St W to Dundas St W, Gore Vale Ave to Crawford St)
Curated by Terril-Lee W. Calder-Fujii, Jenny Keith & Derek Mohamed as part of Sediment
Featured artist in Sediment:
Sediment is an outdoor component of  7a*11d. Located in Trinity Bellwoods Park, this large urban greenscape affords many opportunities and possibilities for site-specific environmental performance art. Due to its location in the Garrison Creek bed, it offers a wide variety of terrain. Several distinct areas can be found; some private, some open, some spectacular. At the centre of the park, the creek bed and ravine, is a large sunken area with a small wooden stage. Also containing an arboretum, the southern entrance to the park is   marked by a gothic revival arch, built in 1903.
Artists featured in this venue have designed pieces that suggest an awareness of and emphasis on concepts of time, light, place and environmental sound. Artists have designed performances that occur at various times and locations throughout the park, many of them taking place over several hours or days to take advantage of changes in light, temperature, weather and pedestrian traffic.