LINDY, Pia
Finland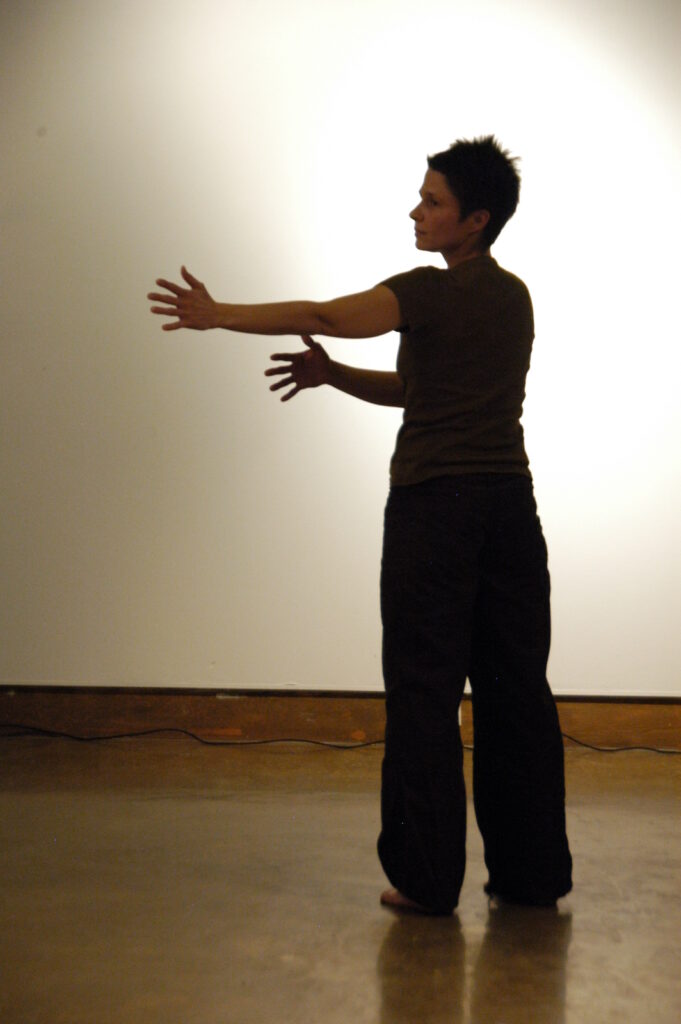 Pia Lindy, Raaka -RAW 7a*11d 2008 PHOTO Henry Chan
Raaka – RAW
Friday October 24 8 pm
XPACE Cultural Centre
Raaka – Raw is a series of performances in which the starting point to work has been words: hierarchies, dichotomies, silence and violence and their relation to everyday life. What kind of violent habits or behaviour is there in social dialogues on an individual or collective level? How does knowledge, the spoken and the unspoken, grow into collective silence? When is silence violence? How does the knowledge of the body grow silent, does it happen? The embodied presence offered by movement with its kinaesthetic and poetic potential opens up many possibilities to describe society and the realities we live in an accurate way.
Dance and performance artist Pia Lindy has produced solo works and projects and collaborated with artists of different fields in Finland and other countries, as well being a member of several committees organizing festivals and events in Finland. In her artistic work she investigates questions dealing with expectations and values embodied in human choices and actions in art and life.
Presented with the support of FRAME Finnish Fund for Art Exchange.
http://pialindysblog.blogspot.ca/
Pia Lindy, Raaka -RAW 7a*11d 2008