LASSONDE, Julie
Canada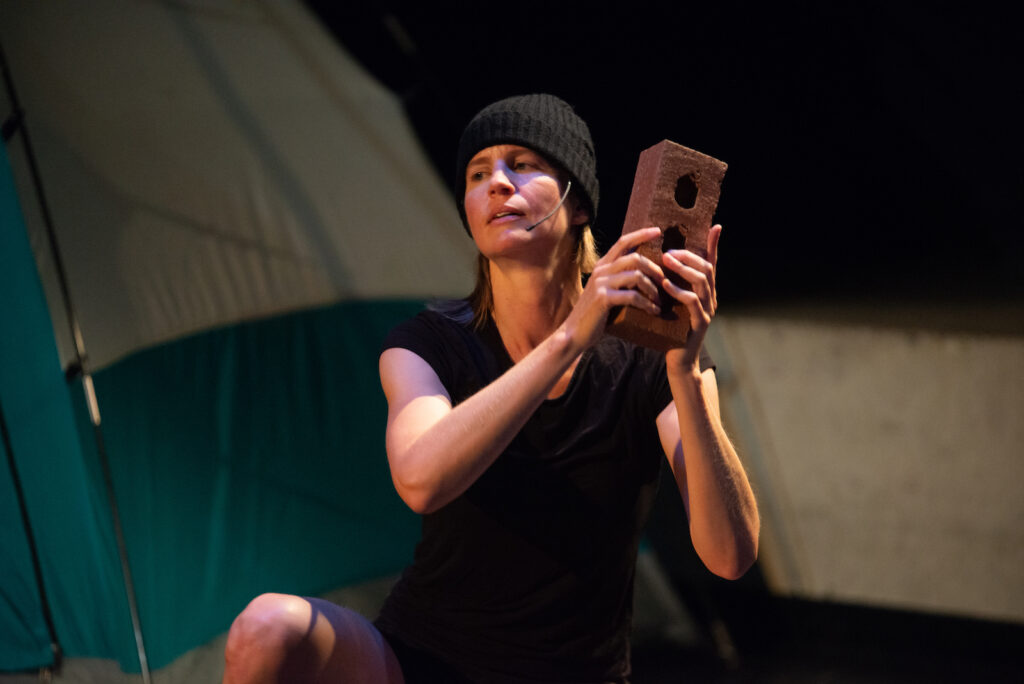 Julie Lassonde, On our terms 7a*11d 2022 PHOTO Henry Chan
On our terms
Thursday September 8 8 pm
Theatre Centre, 1115 Queen Street West
(Pay-What-You-Can)
In a context where risk, safety and freedom are discussed and contested, this performance asks how we can collectively contribute to producing sufficient safety to allow for risk-taking and a feeling of freedom within constraints. Noticing her/their interest in discomfort, the artist asks how she may produce comfort, or how attempting to produce comfort opens possibilities. As a challenge, they conducted their creation process partly outdoors, confronting whether being exposed or having random witnesses of their process would transform their work. She also faced the necessity of developing greater ease with her emotions to maintain safety and freedom in the presence of others. Their project involves trying to consider others' terms in imagining a collective freedom generating and safe way to coexist.
Originally from Montréal, Julie Lassonde is a performance artist who studied movement, theatre, music, visual arts, and law. She/they use physical movement in relation to space, objects and audio or video recordings to invite reflections on justice. Her/their work has received support from The Ontario Arts Council and The Canada Council for the Arts.
See some of Henry Chan's photos documenting this performance, as selected by James Knott, on Instagram or Facebook.
Critical review Soft Transmissions by Shalon T. Webber-Herffernan
https://gn-o.org/artiste/julie-lassonde/
Julie Lassonde, On our terms 7a*11d 2022 VIDEO Peppercorn Imagine ©Julie Lassonde