LACROIX, Mathieu
Canada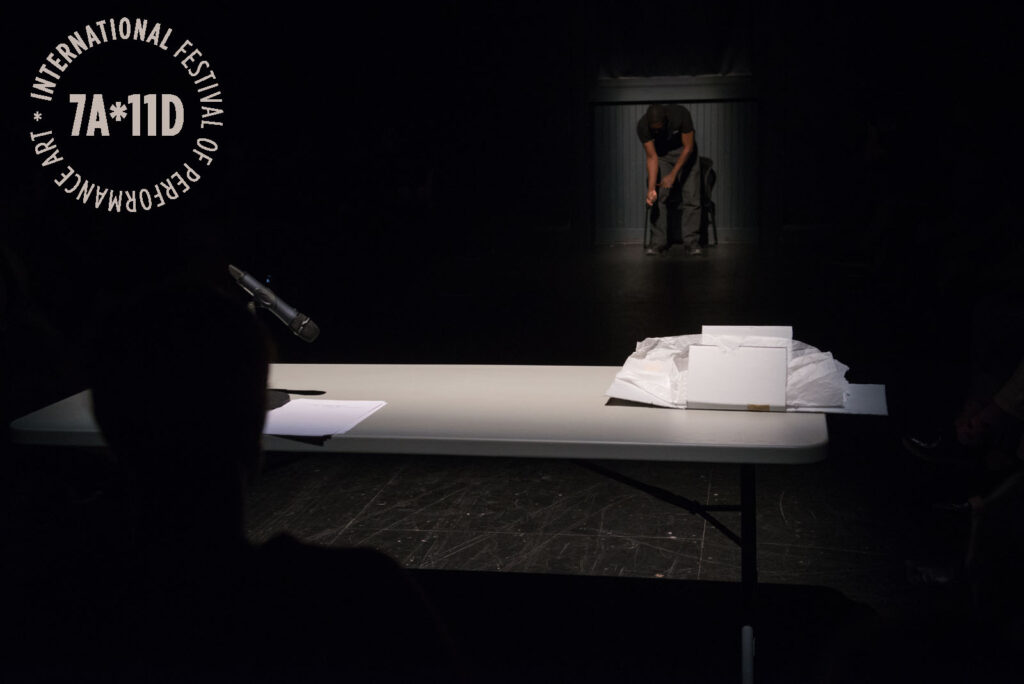 Mathieu Lacroix Ci-après appelé "l'artiste": 7a*11d 2018 PHOTO Henry Chan
Ci-après appelé "l'artiste":
Friday October 5 8:30 pm
I go to a table carrying a box of cardboard. Sitting at the table, I open it and take out a pile of papers. I hold a pencil in my hand.
Over the years the artist has developed a strong interest for the impact of time in his ephemeral productions. The theatre of the everyday is on the one hand emphasized and on the other, perverted by the construction of a poetic unreal. As a symbol of our consumer society, the cardboard box is at the center of his multidisciplinary practice, where installations, drawings, videos, photos and performances follow and juxtapose each other.
Mathieu Lacroix lives and works in Montréal. He has an undergraduate degree in Visual Arts from the Université du Québec à Montréal. Since 2003, Lacroix has participated in several group exhibitions in artist-run centres and cultural events in Quebec. He is an active member of the collective Pique-nique.
Critical review RE:FRAMING by Francesco Gagliardi
Critical review Tender Considerations by Geneviève Wallen
https://mathieulacroix.jimdo.com/
Mathieu Lacroix, Ci-après appelé "l'artiste": 7a*11d 2018 VIDEO Alan Peng and Jeff Zhao © Mathieu Lacroix