kanarinka / iKatun
USA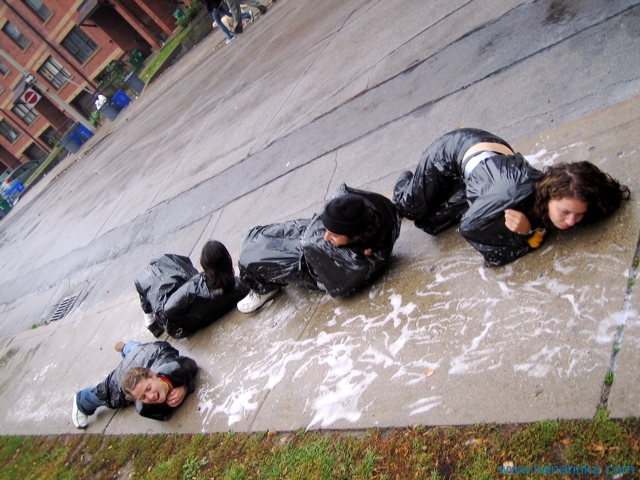 iKatun (with kanarinka), 100(11) instruction works 7a*11d 2004 PHOTO courtesy of the artist
100(11) instruction works
Wednesday October 20 7 pm
InterAccess Media Arts Centre
Thursday October 21 to Saturday October 23 9 am
offsite (meet at Loftus Café, 401 Richmond St W)
Sunday October 24 1:30 pm
offsite (meet at Loftus Café, 401 Richmond St W)
Monday October 25 to Sunday October 31 10:30 am
offsite (meet at Loftus Café, 401 Richmond St W)
Documentation on view throughout the festival at InterAccess Media Arts Centre
Sponsored by InterAccess Media Arts Centre
Beginning on the opening night and continuing daily throughout the festival, ikatun will realize 100(11) instruction works. A series of performances in and around the public spaces of the festival 100(11) instruction works is based on instruction works submitted online from users around the world. Each day, one instruction work will be chosen for realization. Please log onto ikatun.com/100-11 for details. This project will also be webcast online and projected in real-time. In collaboration with the InterAccess Electronic Media Arts Centre.
kanarinka (Catherine D'Ignazio) is a new media artist who creates collaborative experiments in public spaces, on and offline, using old texts, techniques from cartography, and the participation of the general public. Her current project is The Institute for Infinitely Small Things, a research organization that supports ways of going on expeditions in the world to find or create infinitely small things. kanarinka is co-director of iKatun, and the associate director of Art Interactive, Boston's premier new media arts space. kanarinka's work has been shown at MASSMoCA and the DCKT Contemporary Gallery in NYC among other locations. She is in the MFA program in Studio Art at the Maine College of Art.
iKatun is a non-profit collective of artists and technologists founded in 2001 by kanarinka and pirun. In south slavic languages, the word "katun" means "a temporary village." Each iKatun project functions as a temporary community of people, technologies and sites around a particular conceptual focus. ikatun creates performances, net.art, software, and interactive installations, sometimes all at the same time. ikatun is: kanarinka, pirun, David Raymond, Jim Bailey, Natalie Loveless, and Yoritaka Sakakura.
Archived instruction submission page
Archived gallery of 132 submitted instructions
Archived documentation of daily actions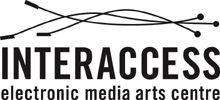 http://www.ikatun.org/kanarinka/