JUHÁSZ, József R.
Slovakia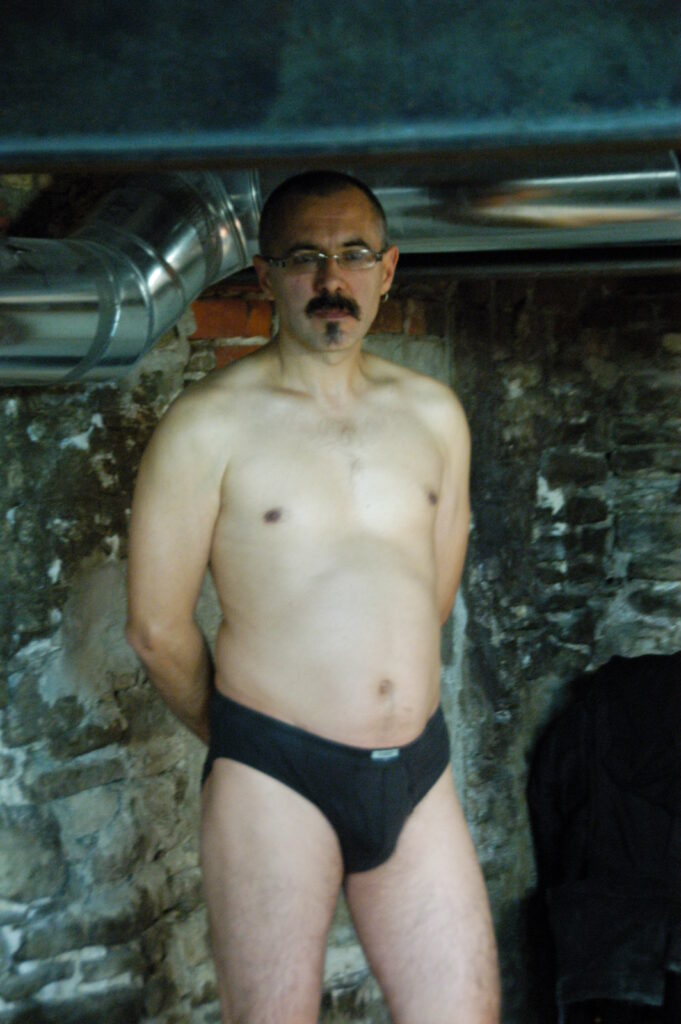 József R. Juhász, A Possible Past 7a*11d 2008 PHOTO Henry Chan
A Possible Past
Saturday October 25 8 pm
XPACE Cultural Centre
A Possible Past is part of a performance series about remade (rethought) machines, stories, or articles from the past. Using
history in other contexts, I try to build alternative (possible) pasts.
József R. Juhász is a performance artist, writer and organizer who has performed in events and festivals throughout the world. He is a founding member of Studio erté (International Contemporary Art Organizing Company), through which he has organized various Transart Communication international multimedia art festivals since 1987. He has been an editor of Magyar Mûhely (Hungarian Workshop) since 1989. In 2000, he founded the Kassák Centre of Intermedial Creativity.
József R. Juhász, A Possible Past 7a*11d 2008