FOJTUCH, Angelika
Poland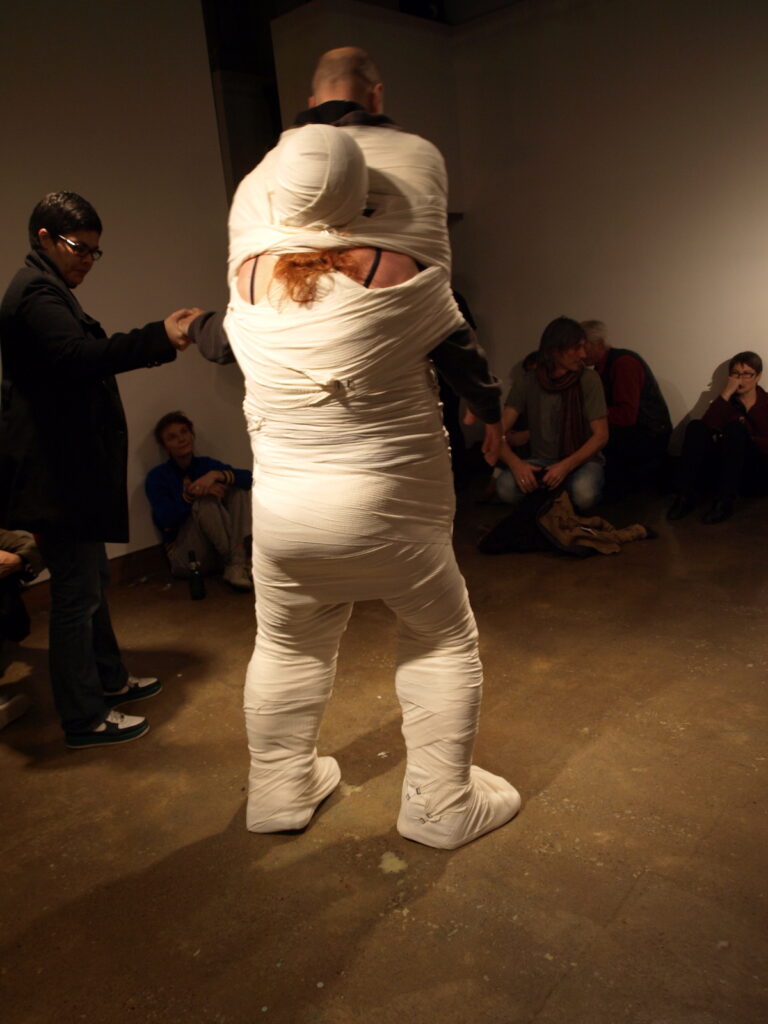 Angelika Fojtuch, 4U FADO/7a*11d 2008 PHOTO Shannon Cochrane
4U
Thursday October 30 8 pm
XPACE Cultural Centre
Presented by FADO Performance Art Centre
Angelika Fojtuch's performance work deals with issues of communication, the role of body and emotions in interpersonal relations, and the creation of identity in confrontation with the mechanisms of culture. Focusing on gender inquiry and norms of an individual's appearance in public space, she explores and crosses the borders of social conduct in order to reveal collective latent tensions, neglected fantasies or traumatic fears. Often referring to the specific social and psychological context of the performance's site, her work is usually conceived as a process of interaction with an audience, who are often put in uncomfortable or potentially embarrassing situations.
Angelika Fojtuch's work has been presented at events and festivals throughout Poland and in Tel Aviv, Israel. In 2006, she founded Port Performance – Forum for Performance Art, with artist BBB Johannes Deimling. Port Performance has conducted performance art workshops for international participants in Gdansk, Tallinn, Berlin and Tel Aviv.
Andrew James Paterson's eyewitness account
Elaine Wong's eyewitness account
Andrew James Paterson's additional observations on  4U
FADO's artist page for 4U

http://angelikafojtuch.net/wp/
© Angelika Fojtuch and Fado Performance Inc. Presented by FADO Performance Art Centre at the 2008 7a*11d International Festival of Performance Art. October 30, 2008. Toronto. Video by Louise Liliefeldt. Edit by Annie Onyi Cheung.