ELKHATIB, Jana Omar
Palestine/Canada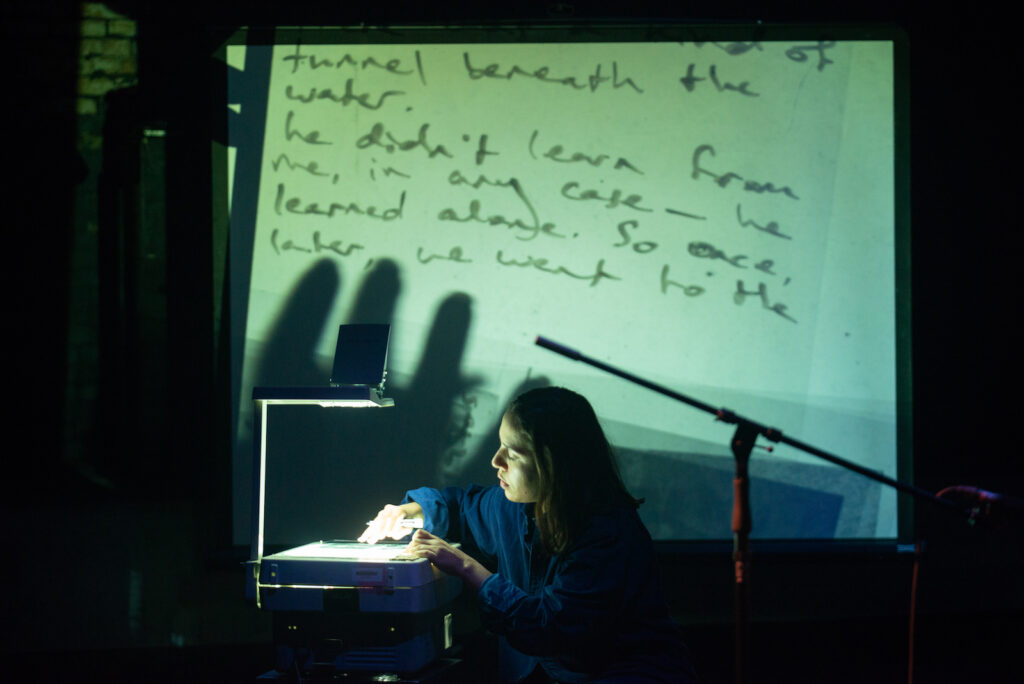 Jana Omar Elkhatib, Notes for an intervening time 7a*11d 2022 PHOTO Henry Chan
Notes for an intervening time
Tuesday September 6 8 pm
Theatre Centre, 1115 Queen Street West
(Pay-What-You-Can)
In this performance-reading, Jana Omar Elkhatib engages failures of listening across language, sound, text, transcription, and inherited memory. She considers alternative measures of intimacy across distance. This performance builds on Elkhatib's work on Palestinian geographies being poetically refracted through language, oral/aural memory, performance, and the voice.
Jana Omar Elkhatib is a Palestinian-Canadian artist and writer working through performance, sound, and fiction. Her work has been supported by the Banff Centre, Hamilton Artists Inc., the Canada Council for the Arts, and Canadian Art magazine among others. Elkhatib is an incoming MFA candidate in Fiction at Brown University.
See some of Henry Chan's photos documenting this performance, as selected by James Knott, on Instagram or Facebook.
Critical review Soft Transmissions by Shalon T. Webber-Herffernan