DILLON, Teresa
UK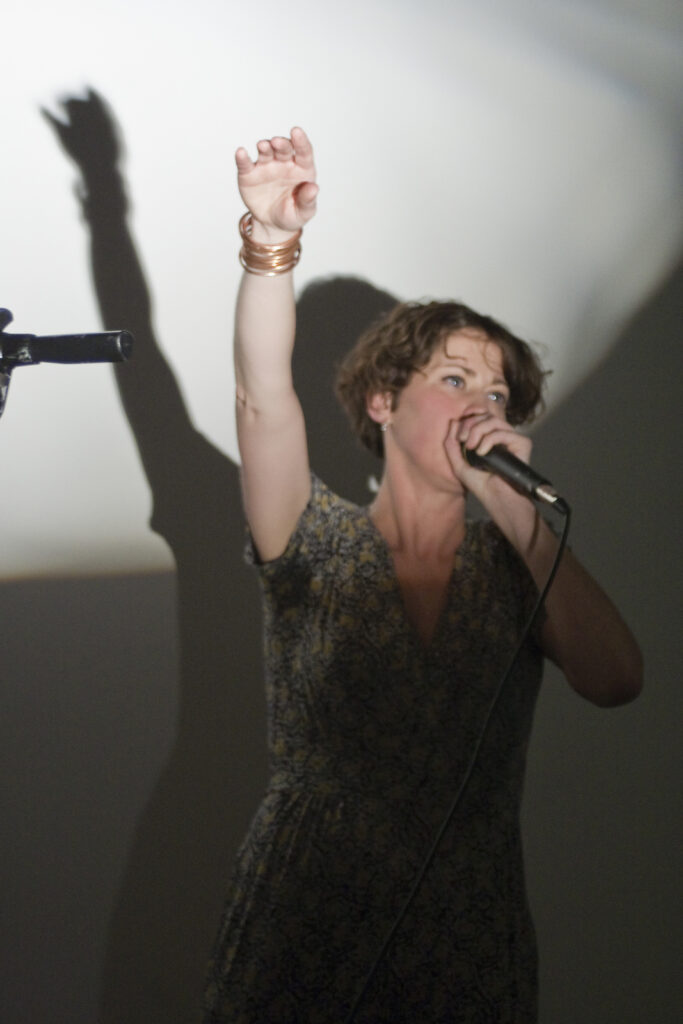 Teresa Dillon, Small Acts of Great Significance 7a*11d 2010 PHOTO Jasmine Savoy
Small Acts of Great Significance
Saturday October 30 8 pm
XPACE Cultural Centre
Presented by FADO Performance Art Centre, sponsored by Images Festival
Small Acts of Great Significance is a three-part performance created in collaboration with 4 Toronto men over the age of 60 through rehearsals over three days leading up to the performance. As each element of the live performance is delivered, aspects will be captured and replayed into the gallery space, creating a layered sound and dance composition.
Toronto performers: Joe Borowiec, Ken Fraser, Roy Mitchell, Andrew J. Paterson
Teresa Dillon's body of work includes locative-based performance, site-specific installation, sound art, and academic and applied research. She is the Director of Polar Produce, producing events and collaborations including N.I.P. research and touring network; UM: International Festival of Experimental Media (Portugal) and OFFLOAD programme. Her work has been shown and published internationally and she holds a PhD in creative collaborative processes using music technologies from The Open University, UK.
Daniel Baird's eyewitness account
FADO project page


Performance Art Daily October 28, 2010 at Toronto Free Gallery featuringTeresa Dillon, Agnes Nedregard, Irma Optimist, moderator James Andrew Paterson