ROMANOVSKI, Denis
Belarus/Sweden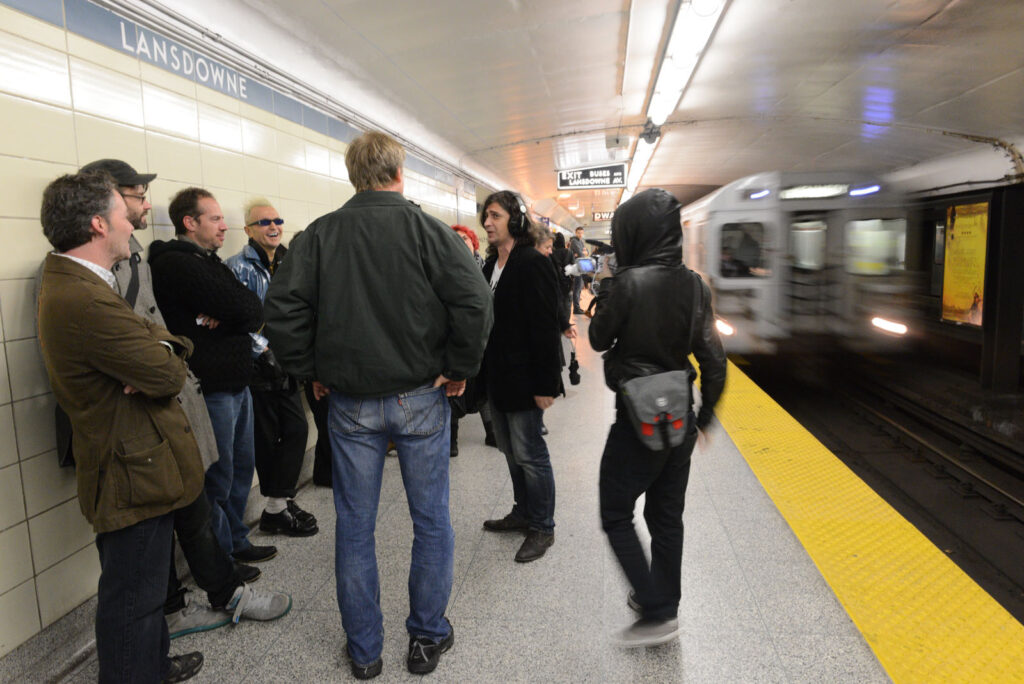 Denis Romanovski, Museum Tour 7a*11d 2012 PHOTO Henry Chan
That's OK
Thursday October 25 8 pm
Mercer Union – A Centre for Contemporary Art
Museum Tour
Saturday October 27 4 pm
offsite
Presented by FADO Performance Art Centre
(manifesto fragment)
To mean nothing – that's OK.
To have money and to be hungry – that's OK.
To do nothing under surveillance – that's OK.
To wait for better times and to be still alive – that's OK.
To hate museums and rebellions – that's OK.
To sing for old people and to dance with strangers – that's OK.
Etc.
– That's OK manifesto written in collaboration with Kungl. Konsthögskolan (KKH) students.
Denis Romanovski was born in 1970 in Minsk, Belarus. He currently lives and works in Stockholm, Sweden. He works in performance art, experimental forms of digital media, and artistic research. His work has been presented in international festivals and exhibitions in Belarus, Finland, France, Italy, Poland, Sweden, Thailand, UK, and the USA. He is also an active organizer of international performance festivals including Navinki 1991-2008 (Belarus), Navinki-Weld 2008 (Sweden), No-budget Performance: a Stockholm Odysssey 2010- 2011 (Sweden), and PALS – Performance Art Links 2012 (Sweden). Since 2010, he has been teaching performance art at KKH in Stockholm.
Randy Gledhill's eyewitness account
Fado's artist page for Denis Romanovski
Fado's image gallery for That's OK
Fado's image gallery for Museum Tour

Denis Romovski, That's OK. © Denis Romanovski & Fado Performance Inc. Presented by FADO Performance Art Centre in the context of the 2012 7a*11d International Festival of Performance Art at Mercer Union, Toronto. Video and edit by Annie Onyi Cheung.