CRUZ, Mideo M.
Philippines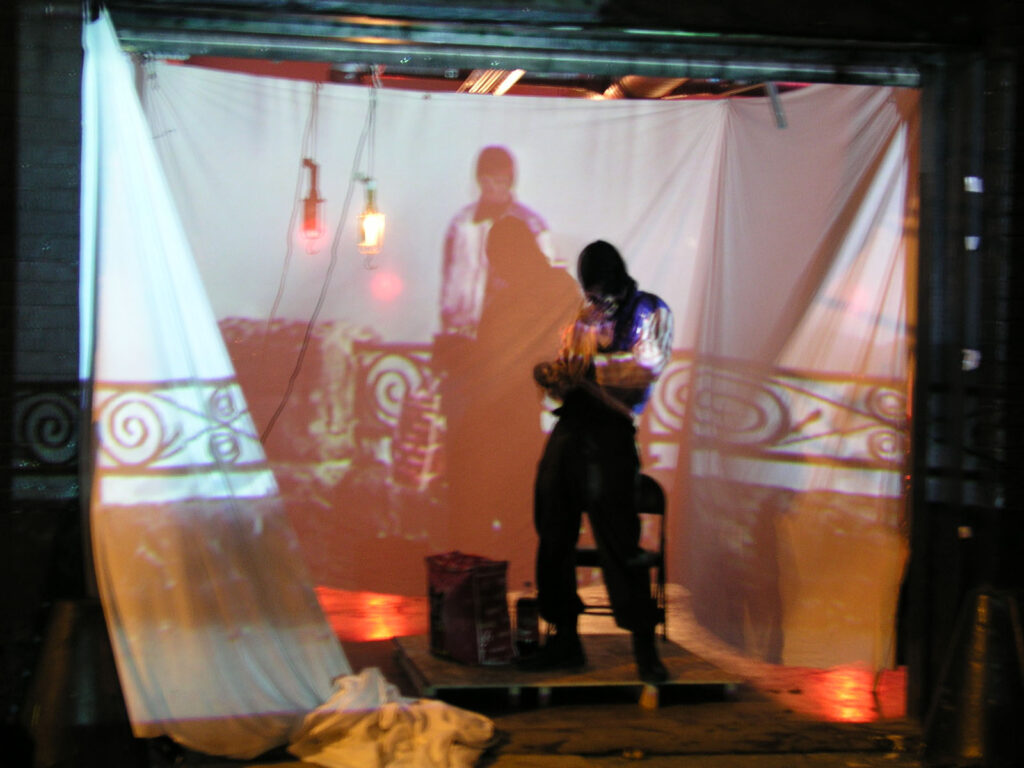 Mideo M. Cruz, Lucrative Thirst 7a*11d 2004 PHOTO Shannon Cochrane
Lucrative Thirst
Saturday October 30 8pm
XPACE
The desire for profit clears all obstacles that are blocked on its path. This course of action is a rule for the fittest to maintain their muscles. Be it legal or illegal in his own ruling, moral or immoral in his own parameter the gluttonous character will always persist and snatch your consciousness. The ecstasy is like blowing the resources into the air while all of us are busy yearning for the climax.
"Mideo M. Cruz's art production has been built upon overtly and subversively expanding and evolving communicative language and contexts, aiming to stimulate interaction and critical consumption of art. Taking his multi-sensory advocacy from the streets to the internet and galleries, Cruz has crafted political yet humorous work and social discourse realized both collectively and individually. As an artist-organizer, he has consistently addressed issues of haphazard globalization vis å vis identity and skewed access to productive assets." – Eileen Legaspi Ramirez.
Mideo M. Cruz is central to the revival of performance art in Manila. He is an active artist-cultural activitist in Southeast Asia. In 1992, Mideo initiated the art collective, UGAT Lahi, a group identified for their significant street art. Mideo is currently vigorously involved with New World Disorder, an international artists network focused on the subtle imitation of capitalist strategies. He is presently engaged in the action art event tupada.
https://www.facebook.com/mideo/
Mideo M. Cruz, Lucrative Thirst 7a*11d 2004
Infiltration panel discussion, with Mideo M. Cruz, Esther Ferrer, Glenda León, Cheryl l'Hirondelle; moderated by Johanna Householder, Toronto 2004
Mideo M. Cruz interviewed by Tanya Mars, Toronto 2004