MIGONE, Christof
Canada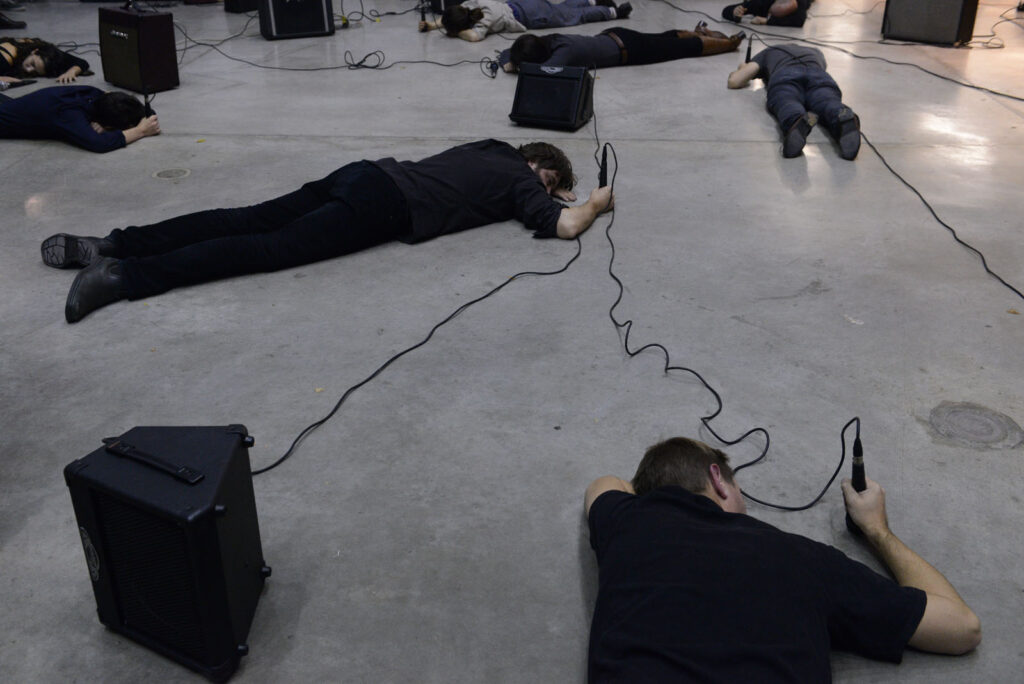 Christof Migone, Hit Parade (Toronto) 7a*11d 2012 PHOTO Henry Chan
Hit Parade
Saturday October 27 6 pm
OCAD U Lobby | 100 McCaul Street (moved from Butterfield Park)
Think. Do. Doubt. Discuss. Repeat.
Discuss. Do. Doubt. Think. Repeat.
Doubt. Do. Think. Discuss. Repeat.
Think. Do. Discuss. Doubt. Repeat.
Do. Think. Doubt. Discuss. Repeat.
Christof Migone is an artist, curator and writer. He obtained a PhD from the Department of Performance Studies at the Tisch School of the Arts of New York University. He has performed internationally at events including Mois Multi, Mutek, Images Festival, Send+Receive, Kill Your Timid Notion, and the Whitney Biennial. He is a Lecturer in the Department of Visual Studies at the University of Toronto Mississauga and the Director/Curator of the Blackwood Gallery.
Christof Migone's Hit Parade, 7a*11d 2012 ©Christof Migone