CAMACHO LOMELI, Rita
Canada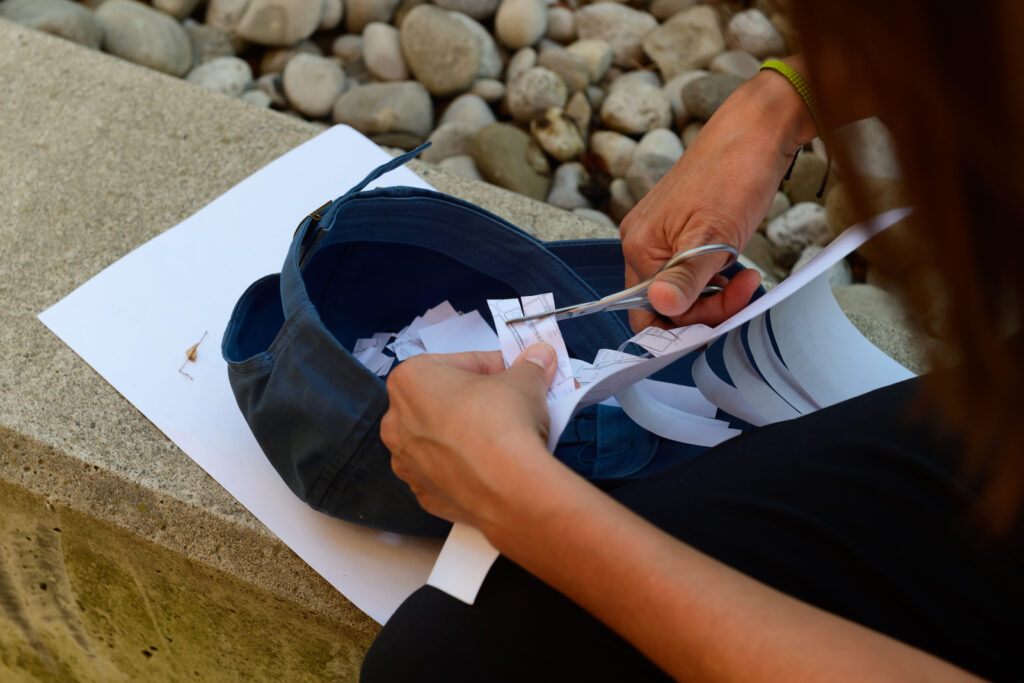 Rita Camacho Lomeli, Deep in the Streets 7a*11d 2022 PHOTO Henry Chan
Deep in the Streets
Tuesday September 6 – Saturday September 10 5 pm
Theatre Centre, 1115 Queen Street West
(Free, outdoor, no advance ticketing)
In the search to create works that interrelate art and life, I am in a continuous exploration in which the boundaries of art and the everyday are no longer clear. I incorporate performative chance procedures such as walking the streets, throwing dice, and coin tossing to unleash indeterminate processes and give up control of the artwork's outcome, discovering events, objects, and experiences in public spaces such as grocery stores, gardens, lakes, train stations, and construction sites.
Rita Camacho Lomeli (Mexico City) is a multidisciplinary artist and educator based in Toronto, Canada. Moving across visual art forms and everyday events such as walking and conversing, her work reveals the contemporary condition of objects and spaces. She makes drawings, print works, and installations. Rita regularly works as a facilitator and teacher of art and design. She has obtained grants from the Canada Arts Council, Ontario Arts Council, and the Toronto Arts Council. Her work has been exhibited in artist-run centres, festivals, and on the streets.
See some of Henry Chan's photos documenting this performance, as selected by James Knott, on Instagram or Facebook.
Critical review Soft Transmissions by Shalon T. Webber-Herffernan
Rita Camacho Lomeli, Deep in the Streets 7a*11d 2022 VIDEO Peppercorn Imagine ©Rita Camacho Lomeli