BOULT, Kiera
Canada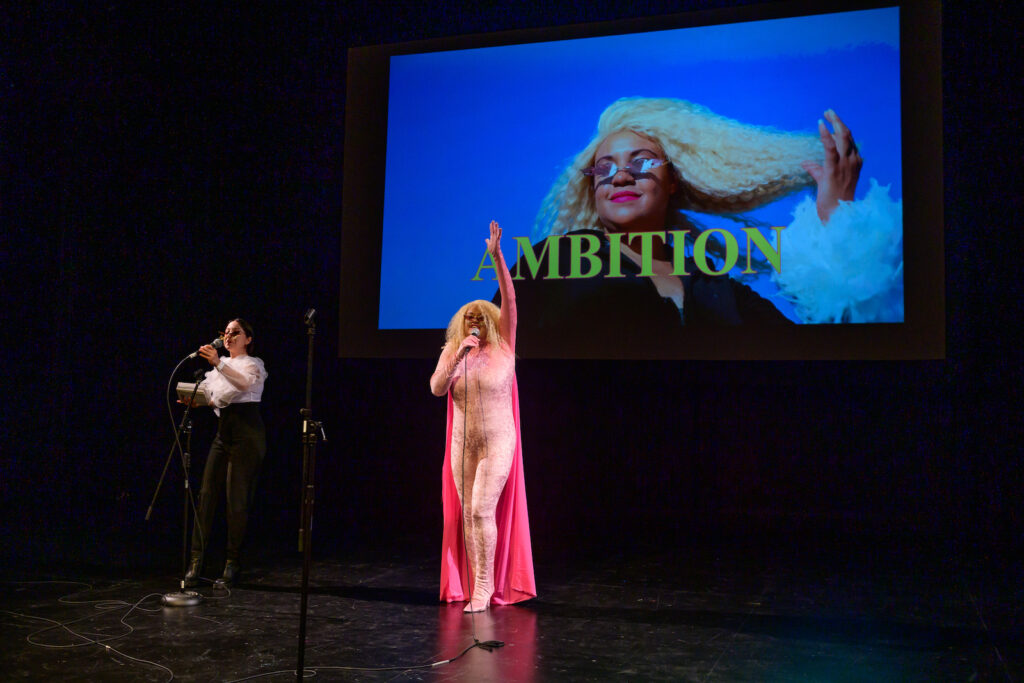 Kiera Boult (with Delilah Rosier), Hamilton's My Lady 7a*11d 2022 PHOTO Henry Chan
Hamilton's My Lady
Thursday September 8 7 pm
Theatre Centre, 1115 Queen Street West
(Pay-What-You-Can)
Kiera Boult uses stand-up comedy, reality TV and institutional critique, in extemporized performance, video and installation. Her work features performance persona Kiki, a self-described "guilt-free" celebrity offering critiques and "hot takes" from her position as a celebrated Black bi-racial (light skin) icon who navigates white institutions with ease. Hamilton's My Lady parodies comedian and famous Hamiltonian Martin Short's 2012 comedy special I, Martin Short, Goes Home. Join beloved persona Kiki as she combines autobiography, cultural critique and comedy to take audiences into the often mocked and stereotyped world of Steel City. We visit historic sites of systemic failure, light-skin hubris and tourist attractions, all while Kiki tells two stories of desire and identity that run parallel. Featuring artists Joshua Las and Delilah Rosier and in consultation with Alex Jacobs-Blum.
Kiera Boult is an interdisciplinary artist and performer. Boult's practice utilizes camp and comedy to skeptically address issues that surround the role and/or identity of the artist and the institution. In 2019, Boult was the recipient of the Hamilton Emerging Visual Artist Award. Her work has been exhibited at the Art Gallery of Ontario, the Art Gallery of Hamilton, and Trinity Square Video. She has participated in the Art Gallery of York University's final Performance Bus, and Life of a Crap Head's Doo Red. Boult's practice has appeared in the Chroma Issue of Canadian Art. She holds a BFA in Criticism and Curatorial Practice from OCAD University and is currently Vtape's Submissions, Collections & Outreach Coordinator.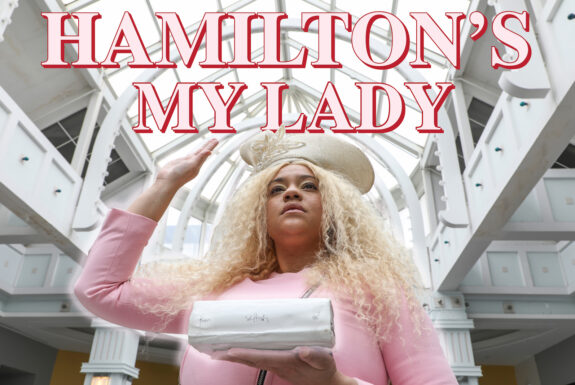 Kiera Boult, Hamilton's My Lady promotional poster
See some of Henry Chan's photos documenting this performance, as selected by James Knott, on Instagram or Facebook.
Critical review Soft Transmissions by Shalon T. Webber-Herffernan
Kiera Boult Hamilton's My Lady 7a*11d 2022 VIDEO Peppercorn Imagine ©Kiera Boult
Canada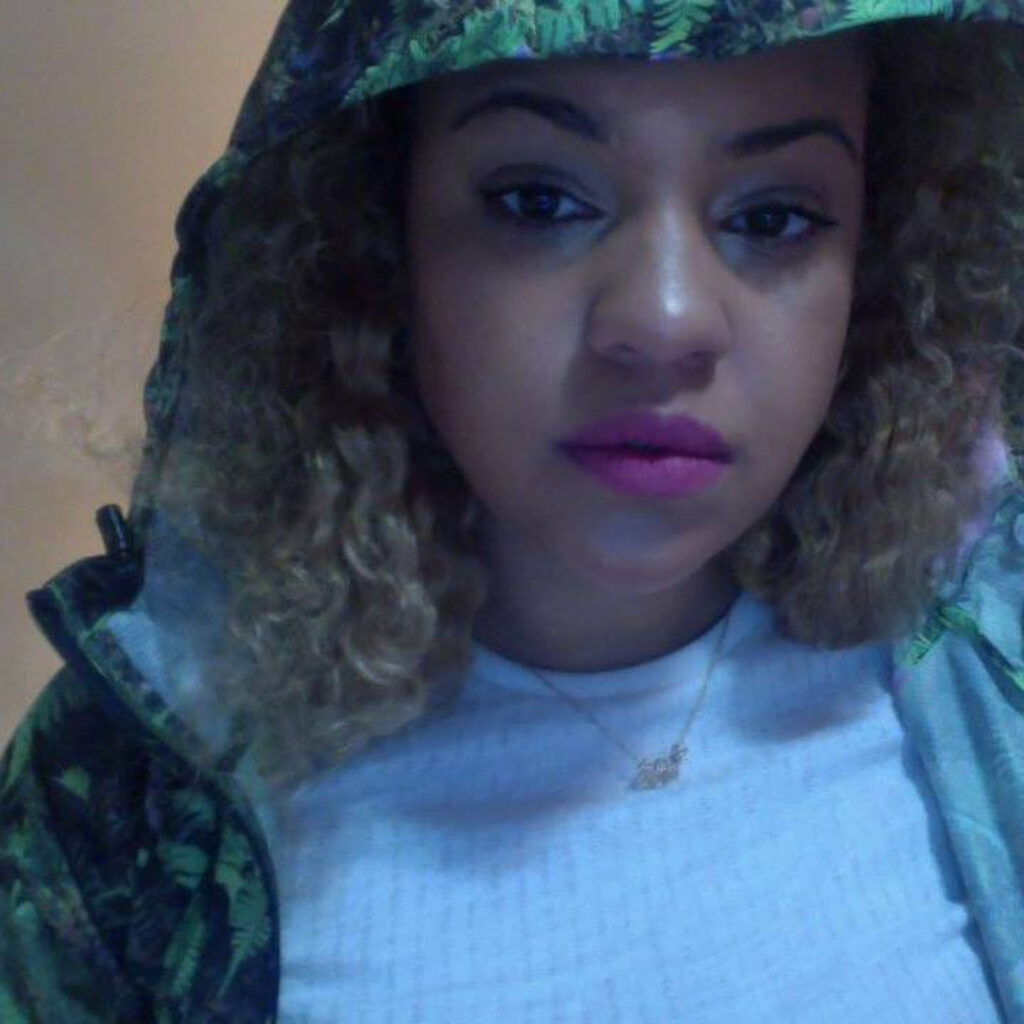 Kiera Boult
#FreeTheory
Sunday October 15 to Saturday October 22
featured on Instgram #7amd8
#FreeTheory is a satirical campaign which reappropriates tactics used by the alt-right to indoctrinate Canadians into adopting white nationalist views. The project reconnects the othered body to 'Canadian values' by documenting my lived biracial experience in Hamilton's suburbs. #FreeTheory displays the suburbs as an idealized utopia where Canadian values are exemplified. The current connection between Canadian values and whiteness are challenged through a performance inspired by the aesthetics of Bravo TV's The Real Housewives. Sara Ahmed's work in Affective Economies, specifically around the circulation of fear and the passing by of a threat, inform the project. #FreeTheory highlights the white nationalist fear of letting the Other in and the threat of replacement by the Other. #FreeTheory performs this very fear.
Kiera Boult is an interdisciplinary artist whose practices employ comedy and performance as institutional critique. Boult's practice is centered around the margins of geography and identity, examining the duality of her location as both a Hamilton and Toronto based artist and her navigation of her biracial identity. Boult is a recent graduate of OCAD University with a BFA in Criticism and Curatorial Practices, which informs her current practice.
post 1
post 2
post 3
post 4
post 5
post 6
post 7
post 8
post 9
post 10
post 11
post 12
post 13
post 14
post 15
post 16
Critical review Residencies of Resistance, or, Performatively Flexing for the 'Gram by Delilah Rosier
http://misskiera11.tumblr.com/