BOEHME, John G.
Canada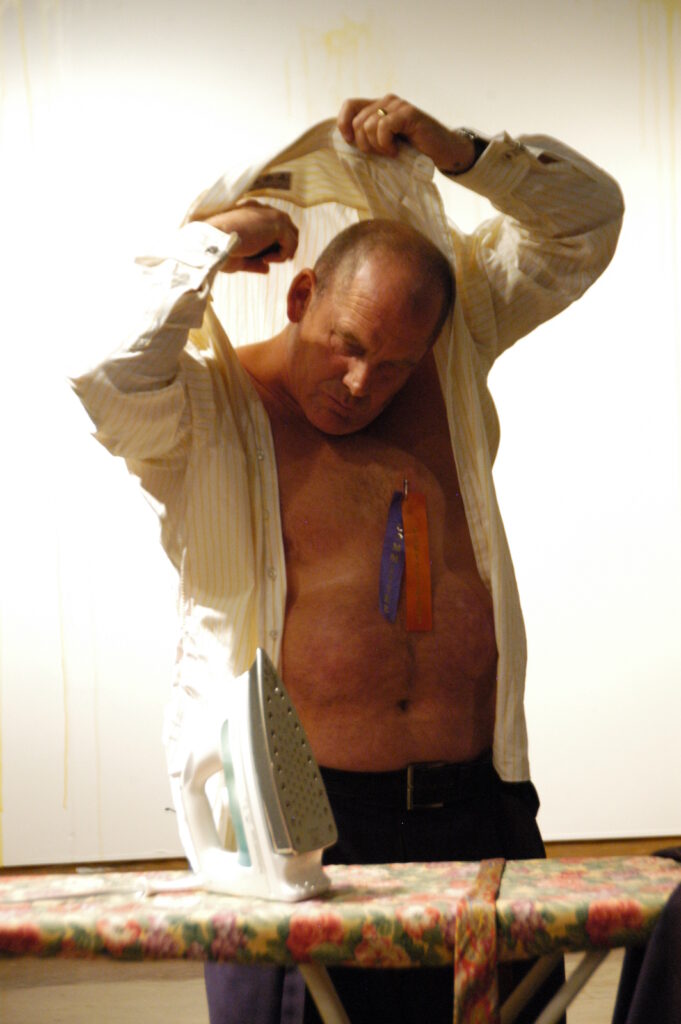 John G. Boehme, Belonging Networks 7a*11d 2008 PHOTO Henry Chan
Belonging Networks
a social utilities performance
Saturday October 25 8 pm
XPACE Cultural Centre
I will through interaction, make a live physical "Connection" with each audience member. Contact aurally, emotionally, psychically, physically will be made. (Name tag placed) A belonging network created. I will then carry each "Member" around the space/on my back."Belonging Networks" is a New Book by Bill Ganz (classmate Army and Navy Academy class '82). This work investigates "Friendship" through the proliferation of SNS (Social Network Service) and the 1001 new social utilities listed below…
John G. Boehme's work integrates new practices with a trans-disciplinary approach. From full Brazilian waxes in Chile to surfing in Newfoundland, from golfing in a Gdansk shipyard to selling cheap goods from a hole in the ground in Minsk, John has participated in events, screenings and exhibitions across North and South America, Asia and Europe.
Andrew James Paterson's eyewitness account
Andrew James Paterson's additional observations on Belonging Networks
https://johngboehme.weebly.com/
John G. Boehme, Belonging Networks 7a*11d 2008
John G. Boehme interviewed by Johanna Householder, 7a*11d 2008