By Alison Cooley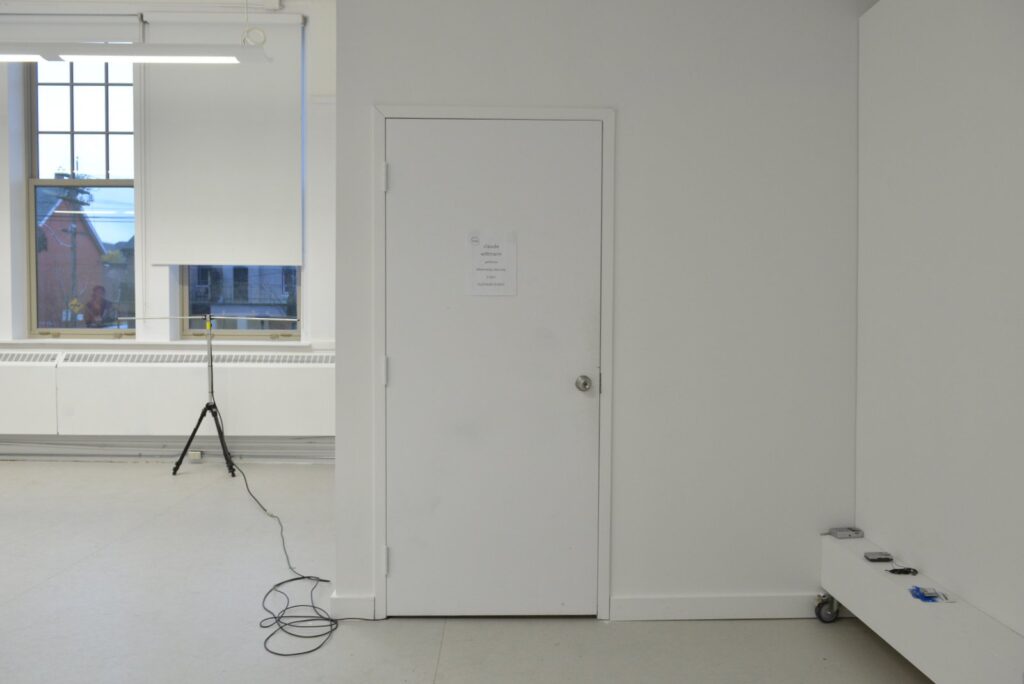 claude wittmann restarts his computer. I can hear the indentive clicking of a track pad. He finishes a phone call with tech support.
"This is the beginning of a project at 7a11d festival, about equality and egalitarian actions. We are on the air, on the internet."
Christian Bujold is conversing with claude about equality. Or first not about equality, just about how the two know each other. Regardless, it feels intimate, secretive. They are in a small room, alone. To be interviewed (and to be in a small space) is precarious and tentative and vulnerable. I can hear this intimact through my portable radio.
Where does equality manifest in the body? wittmann feels it in his throat, in the opening and closing of the passage of language.
Rather than begin with the abstract inequalities that might comes to mind in the ether of current events, the ongoing actions of the powerful against the disenfranchised, wittmann and Bujold sit with the equality that materializes between them, as two people in relation to each other.
The exercise between these two seems to be to constitute equality at its simplest level— not in opposition to inequality, as a response to a moment of injustice, not as an assumed presence, but as an experience to be actively cultivated.
Bujold and wittmann agree that there is strength to be found in vulnerability. wittmann hints at the reserves of energy we have in childhood. That there is strength and vulnerability in re-developing those energies. Bujold begins to make a distinction between power and strength-
Then there is static.
claude wittmann's performance, Radio Equals, recurs daily at 3 pm until November 1 and is broadcast on 93.1 fm. The preceding is a short dispatch in response to today's session.