2004 5th 7a*11d Festival
7a*11d is a renewable collective of artists who first came together in January 1997 to investigate how our mutual interest in performance art might manifest itself. By August 1997, 13 artists had produced the first 7a*11d International festival of Performance Art, bringing together almost 60 artists from across Canad,a the US and Australia. Since then we have produced numerous events and developed the festival into a biennial event. We are committed to establishing a longer-term presence in Toronto for performance art. Our concept of what a festival is, and what its format should be continually evolves to respond to what we feel are the most pressing interests of the field and its audiences.
Welcome to our 5th festival, featuring a full slate of Improvisors, Infiltrators, Conceptualists, Peacemakers, Trouble Takers, Noise Makers, Disseminators, Activators, Cogitators, a Motivator, plus a little Butter, Powder and Sugar…
Schedule
Venues

XPACE
303 Augusta Ave


OCAD
100 McCaul St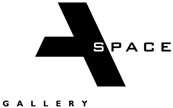 A Space Gallery
401 Richmond St W, Suite 110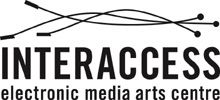 InterAccess Electronic Media Art Centre
401 Richmond St W, Suite 444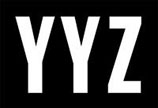 YYZ Artists' Outlet
401 Richmond St W, Suite 140
Bickford Park
777 Bloor St W
Updates/Announcements
Unscheduled performance:
Die Tasche / The Bag
Stefanie Trojan (Germany)
On Wednesday October 27 at 3 pm in the upper level of Union Station, Stefanie Trojan will present a live version of her performance featured in Friday night's d2d.2 = direct to documentation screening.
d2d.2 = direct to documentation
d2d.2 = direct to documentation
Friday October 29 8 pm (Program 1)
Saturday October 30 8 pm (Program 2)
XPACE
Co-sponsored by Vtape
Each festival we invite artists on the basis of their submitted documentation, knowing that we may not be getting the whole picture, that the camera inevitably lies, and that the direct visceral experience of the live performance art action is what it's really all about. But sometimes we love the video even though we can't bring the artist – so we created this program of video documentation.
Some of these documents record fragments of longer pieces, some are works for the performer and camera alone, and this year two artists made work specifically for d2d. Assembled for 7a*11d by Rochelle Holt and Johanna Householder.
Works in each program selected from:
Look up the sky – anti-cool (Japan)
Face – ijosé benin (Canada)
Power to the Pilgrims – Desearch and Revelopment (Sweden)
Composite Body – Jess Dobkin (Canada)
Walk to the Sea – Lezli Rubin Kunda (Israel)
The Roll of the Artist – John Marriott (Canada)
Gerustbrauficken – Zarathustras Onkel (Germany)
The Lemonade Lady – Lisa Patzer (USA)
Life is a Joke – Seaberg Acrobatic Poetry (USA)
Heavy Duty – Zon Sakai (Japan)
Promise – Melati Suryodarmo (Indonesia/Germany)
Die Tasche / The Bag – Stefanie Trojan (Germany)
Con Stars – Lori Weidenhammer + Donna Lewis (Canada)
Infiltration Panel Discussion
Infiltration
Sunday October 31 3pm
XPACE
Panel discussion with Mideo M. Cruz (Philippines), Esther Ferrer (Spain/France), Glenda León (Cuba), Cheryl l'Hirondelle (Canada); moderated by Johanna Householder.
7a*11d concludes the festival with a panel and roundtable discussion with participating artists, collective members and the audience. Infiltration calls up notions of covert operations and dissembling, often having to do with outsiders penetrating structures or organizations, covertly or semi-legally. Artists have often inserted themselves into situations and places where they do not belong, in order to convert the symbolic meaning of those places; but the theoretical underpinnings of these strategies deserve fuller illumination. The ideas in common with performance practices and the infiltration of internet sites and the world wide web, as well as the rising phenomenon of urban infiltration – with a proliferation of zines and ejournals offering resources for those who would explore areas not designed for public usage – provide intriguing links.
Beans, Bananas and Yams
Beans, Bananas and Yams
Wednesday September 8 to Saturday October 23
Reception: Wednesday October 20 7 pm
YYZ Artists' Outlet | 401 Richmond St W Suite 140
Exhibition co-presentation with YYZ Artists' Outlet
Curated by Dave Dyment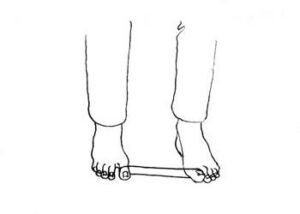 Performance Art, Happenings, and Events began alongside other movements in contemporary art that opposed the commodification of art and aimed towards its dematerialization. Of them all – Land and Earth Art, Conceptual Art, Minimalism, Correspondence Art – the fugitive spirit can best be embodied in Performance.
The works are intended to be experienced live, not through a detached second-hand medium. To watch a film of a performance gives the impression that one has seen it, or at least can imagine what it might have been like to see it. As such Beans, Bananas, and Yams eschews second-hand representations of the event and focuses, instead, on relics and residue which do not profess to offer a false experiential substitute.
—from "This Is Not A Story My People Tell" by Dave Dyment in YYZine.
Relics, Residue and Ephemera offerings from: Vito Acconci, Bas Jan Alder, Laurie Anderson, George Brecht, Joseph Beuys, Chris Burden, James Lee Byars, John Cage, The Clichettes, Paul Couillard, Martin Creed, Jan Dibbetts, Marcel Duchamp, Fluxus, Simone Forti, Vera Frenkel, Ken Friedman, GAAG, General Idea, Dan Graham, Rodney Graham, Al Hansen, Geoffrey Hendricks, Ed Johnson, Allan Kaprow, Yves Klein, Allison Knowles, Alvin Lucier, Christian Marclay, Kelly Mark, John Marriott, Gordon Matta-Clark, Meredith Monk, Linda Montano, Bruce Nauman, Hermann Nitsch, Daniel Olson, Yoko Ono, Nam June Paik, Genesis P-Orridge, Sandy Plotnikoff, Mathew Sawyer, Carolee Schneemann, Michael Snow, Annie Sprinkle, Elizabeth Stephens, Ben Vautier, Jeff Wall and many others.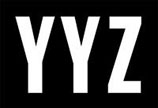 Time Zones Residency
Time Zones
Artists' residency project presented by Fado Performance Inc. and OCAD
Curated by Tagny Duff
Reception
Wednesday October 20 5 pm
Ontario College of Art and Design (OCAD)
VIGILANTES—the dream of reason creates monsters (Tania Bruguera)
Tuesday October 19 to Sunday October 31
Screening of video documentation of a performance action done by Tania Bruguera on October 21 at OCAD
Friday October 22 8 pm
XPACE
Every Step is a Shape of Time (Glenda León)
Friday October 29 7pm
performance installation
OCAD yellow stairwell
Organized by artist/curator Tagny Duff, Time Zones is a residency project with internationally acclaimed Cuban artists Glenda León and Tania Bruguera. The goal of the residency is to create new works that further the artists' reflections and engagement with time, the commute in-between citizenship and nationhood, and the flight between corporeal and virtual spaces. Bruguera and León begin the residency in Montreal as part of Mois de la Performance, hosted by La Centrale, followed by two weeks in Toronto under the auspices of Fado Performance Inc. and sponsored by the Ontario College of Art and Design. Tania Bruguera will generate documents and archive her travels during two flight commutes between Chicago and Toronto, producing a printed booklet based on her performative commutes. Glenda León will present Every Step is a Shape of Time at OCAD. This performative installation invites the public to create individual and collective aural experiences generated in the lag time between walking and listening.
Tagny Duff is an interdisciplinary artist and independent producer/curator based in Montreal. Duff's installations, web-based and networked projects, offsite performance and video works have been presented in artist-run centres, performance and media art festivals, and universities across Canada, the US, Cuba, Costa Rica, Germany and Finland.
Tania Bruguera is an interdisciplinary artist working primarily in behavior art, life performance, installation and video. A participant in Documenta 11 (Germany) as well as in several biennales such as Venice (Italy), Sao Paolo (Brazil), Shanghai (China), and Site Santa Fe (United States.) Her work has also been exhibited at The New Museum of Contemporary Art (United States); The Museum of Contemporary Art of Chicago (United States); Boijmans van Beuningen Museum (The Netherlands); Museum für Moderne Kunst (Germany) among others. In 1998 she was selected as a Guggenheim fellow (United States). In 2000 she received the Prince Claus Prize (The Netherlands.). Her work is part of the collection of the Museum für Moderne Kunst (Germany); Daros Foundation (Switzerland); JP Morgan Chase Bank (United States); Museum of Modern Art, artist book collection (United States); Bronx Museum (United States). Bruguera was featured in Fresh Cream (Phaidon Press, 2000); Performance: Live Art since the '60s (Thames and Hudson, Ltd., 2004); Art Tomorrow (Editions Pierre Terrail, 2002); Holy terrors: Latin American women perform (Duke University Press, 2003); Corpus Delecti: Performance Art of the Americas (Routledge, 2000). She has been written about in The New York Times, Le Monde, The Village Voice, Newsweek, Chicago Tribune and Los Angeles Times, and reviewed in Art News, Artforum, Flash Art, Art Nexus, The Nordic Art Review, Beaux Arts, Performance Research, Kunstforum among others. She is the founder / director of Arte de Conducta, the first performance studies program in Latin America, hosted by Instituto Superior de Arte in Havana and is faculty at The School of the Art Institute of Chicago.
Glenda León is an artist and writer. Her acclaimed book La Condicion Performatica (2001), the first overview of performance art in Cuba, received a national award. Her performance interventions, photographic work and video works have been featured in numerous exhibitions such as the Havana Biennial, Museo Carillo Gill (Mexico), Galeria Marta Trava (Sao Paolo, Brasil), the Javits Centre (NYC), and the ArtParis Fair (France). She is the director of the Batiscafo Project (an artist residency program affiliated with Triangle Arts Fund) in
Cuba.
Take-Out / Prêt-À-Emporter Publication Launch
Take-Out / Prêt-À-Emporter : Performance Recipes for Public Space / Recettes de performance pour l'espace public
La Centrale Galerie Powerhouse publication launch
Sunday October 31 2pm
XPACE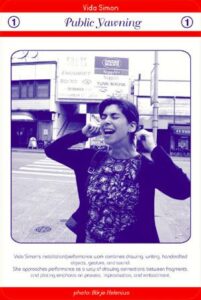 La Centrale Galerie Powerhouse in Montreal puts art into the public sphere with TAKE OUT: performance recipes for public space. Twelve step-by-step performances by top performance artists printed on individual cards in both French and English and packaged in a box, ready to be performed in public outdoor spaces everywhere by you. TAKE OUT is about sharing, transmitting and experiencing, featuring recipes by Vida Simon, Essi Kausalainen, Colette Urban, Nathalie Derome & Anna Beaudin, Shawna Dempsey & Lorri Millan, Mara Verna, Tagny Duff, Johanna Householder, Suzanne Joly & Sylvie Tourangeau, Julie Andrée T, Pam Patterson, and Marie-Suzanne Désilets. For further information contact Christine Redfern at publication [at] lacentrale.org or 514.871-0268.

Parallel Event: Shoring Support (Modern Fuel Gallery, Kingston)
Shoring Support
Cheryl L'Hirondelle Waynohtew performance and installation workshops
October 14 to October 19
Modern Fuel Gallery is pleased to host artist Cheryl L'Hirondelle Waynohtew from October 14 – 19 as she engages with art students in the development and execution of a performance and/or installation with a theme pertaining to Kingston's waterfront. Developed in partnership with 7a*11d International Festival of Performance Art (October 20 – 31), this two part workshop / event will take place over six days, with opportunity for public participation on October 16, 17, and 19, 2004.
Continuing with Modern Fuel's tradition of supporting mentorship and professional development, this workshop will focus on explorations into political, activist and/or relational-based aspects of waterfront development. This is a fantastic opportunity to critically engage with the creative process and the issues surfacing/subverting. Attend the discussion forum to hear what Cheryl and the students have to say about the ideas they develop in a concentrated timeframe. All are welcome, admission is free, opinions encouraged.
Saturday October 16 4:30 pm to 6:30 pm
Block D (Ontario St. & Gore St.)
Sunday October 17 12 pm to 3 pm
Block D (Ontario St. & Gore St.)
Tuesday October 19 12 pm to 4:30 pm
Modern Fuel – State of Flux space – 21A Queen St
Tuesday October 19 7 pm
Public discussion forum at  Modern Fuel Gallery – 21A Queen St
Admission free – all are welcome. Opinions encouraged!
Cheryl L'Hirondelle Waynohtew is an Alberta-born, Saskatchewan-based, Métis/Cree interdisciplinary artist. She is currently developing performative physical endurance interventions, producing net art projects (ndnnrkey.net) and is one half of the singing duo Nikamok.
---
Shoring Support
Mideo M. Cruz performance and installation workshops
November 4 – 9
Developed in partnership with 7a*11d, Modern Fuel presents Shoring Support, a two-part performance and installation workshop in Kingston, Ontario. The second installment of this event, to be developed by artist Mideo M.Cruz (Manila, Philippines) and two Queen's University students, Jennifer Knietas and Julie Mensink, will take place over six days, with opportunity for public participation on November 6, 7 and 9.
Continuing with Modern Fuel's tradition of supporting artistic mentorship and professional development, Cruz and the students have been invited to develop a performance/intervention and/or site-specific installation with a theme pertaining to Kingston's waterfront. Possible avenues for creative exploration include political, activist and/or relational-based aspects of waterfront development, with performance/intervention to take place on-site (at the Centre, 21A Queen St) or at an off-site location (TBA). This is a fantastic opportunity to critically engage with the creative process and hear what the artists have to say about the ideas as developed/developing in a concentrated timeframe.
Thursday November 4 to Friday November 5
Project preparation and development
Saturday November 6 to Sunday November 7
Performance and/or installation actualization
Tuesday November 9 7 pm
Public discussion forum at Modern Fuel Gallery – 21A Queen St
Admission free – all are welcome. Opinions encouraged!
Mideo M. Cruz is an interdisciplinary artist who has been central to the revival of performance art in Manila, Philippines.  Initiating the Philippine based art collective UGAT Lahi in 1992, a multi media group known for its remarkable street art, Cruz has gone on to involvement in projects with the "new world disorder" group who mimic world commerce under globalization.  He is the recipient of the 2003 Cultural Center of the Philippines Thirteen Artist Award.  For more information on his projects visit: geocities.com/mideomcruz.