2002 4th 7a*11d Festival
In the 6 years since 7a*11d began producing its festival, we have seen an explosion of new activity both in Canada and around the world. When we began producing 7a*11d, we were the only such festival in English Canada; now there are ongoing festivals in Vancouver, Calgary, Edmonton and Montreal. There has been tremendous growth in both audiences and the number of artists exploring this form.
Performance art remains at the cutting edge of cultural exploration, grappling with key issues of our physical, emotional, social, political and spiritual bodies. Audiences respond to performance art's unlimited possibilities and to its focus on live presence, which is at the core of human experience. As technology pushes us further and further in the territory of the 'virtual', performance art continues to remind us of the essential lessons of the body, and what it means that we all breathe the same air.
7a*11d proudly remains Toronto's only International Festival of Performance Art.  And because we are unique, we aren't fooling around.  This year we have assembled a group of emerging and established performance artists from the UK, Finland, Indonesia, Germany, USA, Japan and across Canada who will descend on Toronto from October 31 to offer new performance works, round-up panel discussion, film and video screenings, a special d2d ('direct to documentation') video lounge, a book launch and culminating in a final festival closing performance event that should only be described as interactive installation mayhem.
Joins us for an opportunity to experience progressive and provocative performance works by over 20 of the world's most innovative, exciting and (in some cases) legendary artists. This year, 7a*11d is honored to present new works by performance art pioneers Roi Vaara, Bruce Barber, Clive Robertson and Skip Arnold.  We are delighted to present offerings from a roster of international new contemporaries including André-Philip Lemke and Anita Ponton. Canadian favorites include Daniel Barrow, Diane Landry, _badpacket_ , Pierre Beaudoin and Cheli Nighttraveller.  We are also excited to present our co-sponsorships:  A Space presents Tari Ito; FADO presents performances by Iwan Wijono, Mimi Nakajima,  Shin-Ichi Arai and launches a new book on the work of Margaret Dragu; Pleasure Dome presents Istvan Kantor Monty Cantsin? Amen; YYZ Artists' Outlet presents Beagles and Ramsay's performance/installation Burgerheaven; and 7a*11d also presents d2d, our own special presentation of direct to documentation performance videos.
Schedule
Venues


Art System
327 Spadina Ave,, 2nd floor
(north of Dundas St W, east side)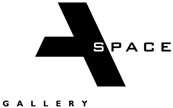 A Space Gallery
401 Richmond St W, Suite #110
(south of Queen St W, east of Spadina Ave)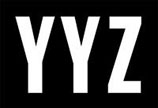 YYZ Artists' Outlet
401 Richmond St W, Suite #140
Latvian House
491 College St
(west of Bathurst St, south side)
d2d = direct to documentation
d2d = direct to documentation
Sunday November 3 2 pm
Art System
Performance art has a complex relationship with its methods of dissemination. Every festival, we choose artists on the basis of their documentation, knowing full well that the camera lies, and the direct visceral experience of performance is what it will be about. Or will it?
This year we invited artists to submit segments of documentary evidence of performance. Some of these works record fragments of longer pieces, some are works for the performer and camera alone; with others, what you see is what you get. All produce provocative and mysterious images.
The tapes in d2d will be available for individual viewing throughout the festival in our Videotheque Lounge.
John G. Boehme (Canada)
Fore Mien | 5:30
Trace Gallery, Cardiff, Wales
Fore: Front preceding, up-front
Mien: Appearance, bearing
John G. Boehme incorporates a wide range of art practices — performance to painting — in his work. He was selected as an emerging artist for Seattle's artsEdge Festival and the Ex-Teresa International Performance Festival in Mexico City, and in 1998, he was a Featured Artist at the Cleveland International. Recent exhibitions have been in Victoria, Seattle, and Montreal; Cardiff, Wales; Full Nelson IV in Los Angeles; AKA Gallery, Saskatoon and Mercer Union, Toronto.
Grady Gerbracht (USA)
Commutes (NJ Transit series) | 6:46
A series of situational performance-interventions occurring within the New Jersey Transit bus system.
Grady Gebracht was born in Manhattan where he lives and works.
Matt Hassall (Canada)
Matty Mirror (You Are So Good)
Length of original performance approximately 90 minutes
For the past three years, I have examined male behavior and specifically, heterosexual masculinity as a system within western Culture. Using myself and those around me as case studies, i research how the young male is conditioned to adopt a certain set of behavioral codes, how it can affect his social practice and how this practice can be interpreted by the social world. I have found a tension that seems to exist here: one's social practice is at times considered natural or sometimes performative in its nature.
Irene Loughlin (Canada)
Case Study of a Woman Typical of Hysteria
Irene Loughlin is interested in the representations of mental conditions since her life over the past six years seems to have been consumed by these issues on a daily basis. She is an active member of Gachet, the only artist run center in Canada that consistently disseminates the work of artists with mental health issues. In August of 2002, she performed "She,s As Light As A Feather, She,s As Heavy As Lead" at the Klaus Steinmetz Gallery in San Jose, Costa Rica.
Christina Mancuso (USA)
Untitled (Performance #4) | 4:40
Length of original performance: 33:06
Location: Mason Gross School of the Arts, Rutgers University, NJ
The realm of the domestic acts as a stage where transfiguration of the banal takes place. It is the body that moves from one state of being to another, rather than the environment.
Christof Migone (Canada)
Poker
Christof Migone was involved in community radio in Canada from 1984 to 1994. He has performed at Resonance FM (London), Nouvelles Scenes (Dijon), On The Air (Innsbruck), Quinzaine de la Voix (Montreal), Radio Canada, Ars Electronica, Experimental Intermedia, Musiques Fragiles, Gallery Oboro, Kunstradio's Recycling The Future, He is a founding member of Avatar in Quebec City and is currently living in Brooklyn, New York. With Brandon LaBelle, he recently co-edited the book and CD Writing Aloud: The Sonics of Language.
Amanda Ross-Ho (USA)
Drum Solo
Length of Original Performance: 25 min.
Amanda Ross-Ho was born and raised in Chicago to a Chinese father and an Italian mother. After a 12 year stint as a competitive ice skater, she went on to explore several careers that would later inform years of artwork and extensive therapy. She is also the drummer for the wildly succesful rock band APOCALYPSTICK.
Jennifer Stillwell (Canada)
log toast |2:23
Date: December 2001
Place: Banff, Canada
Length of Original Performance: 1 hour
Based in Winnepeg, Stillwell's work encompasses sculpture, installation, performance, and video. through her work she seeks to make sense of the everyday by creating precise objects and situations, yet what occurs is comic vulnerability and chaotic malfunction.
karen elaine spencer (Canada)
Karen's Bread Shoes | 3:53
Date: 2002
Genre: unannounced performance while holding a camera.
Performance, camera and editing by karen elaine spencer with technical assistance from eye steel film.
Lezli Rubin-Kunda (Israel)
Night Shift | 7:00
May 10, 6:15 pm to May 11, 6:15 am, 2001.
Documenting a live performance that took place in the context of The 3rd Biennale of Performance Art, a 4 day international event on the grounds of Kibbutz Nachshon, a collective farming community situated halfway between Tel Aviv and Jerusalem, in Israel (sponsored by the Center for Contemporary Art, Tel Aviv). Edited by Dana Levy.
Images versus Iconoclasms or shooting sacred cows from a train of thought (panel discussion)
Images versus Iconoclasms or shooting sacred cows from a train of thought
Sunday November 10 2 pm
Art System
Panel discussion featuring Bruce Barber, Tagny Duff, Alissa Firth-Eagland and Clive Robertson; moderated by Johanna Householder
We are like Benjamin's angel being blown backward —looking at the debris piling up from five decades of performance (art). As much as we struggle against the idea of lineage, we waver between the peddling of an iueconoclastic one-upmanship, feminist autonomy and the autodidact enfant sauvage. Artists, curators, critics, pedagogues — how do we differently manipulate the history of what we do, and what is at stake? Who does performance art history belong to? Did Paul McCarthy beget The Osbournes? Are images of political action, political action? Is history fatal? (with apologies to Clive)
ReciproCity/RéciproCité Collective
ReciproCity/RéciproCité Collective
(Shannon Cochrane, Paul Couillard, Margaret Dragu, Tagny Duff, Kirsten Forkert, Benjamin Muon, Songs of the New Erotics, Victoria Stanton, Josée Tremblay)
Saturday November 9 8 pm
An experiment in simultaneous performance (inter)activities. The ReciproCity/RéciproCité collective began as an invited collaboration of artists from Vancouver, Montréal and Toronto interested in site-specific performance actions. Since presenting initial projects in Montréal and Toronto (2001), the group continues to explore formats for collaboration while responding to the elements of time, space, experience and relationship that unite and separate us.
FADO Publication Launch: La Dragu
La Dragu Book Launch
Sunday November 10 1 pm
Art System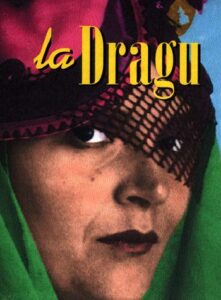 Fado Performance Inc., in cooperation with the Art Gallery of Hamilton, is pleased to launch the first book in the Canadian Performance Art Legends series. La Dragu looks at the life and work of Margaret Dragu, with essays by Glenn Alteen, Paul Couillard, Andy Fabo, Debbie O'Rourke, Sarah Sheard, a chronology by Brice Canyon, and a DVD featuring two videos by Dragu. Edited by Paul Couillard. Margaret Dragu will be in attendance.
"This first comprehensive survey of a Canadian performance artist contributes immeasurably to the literature. Must reading for scholars and aficionados of performance art everywhere." -Tanya Mars