DEFREITAS, Erika
2004 5th 7a*11d Festival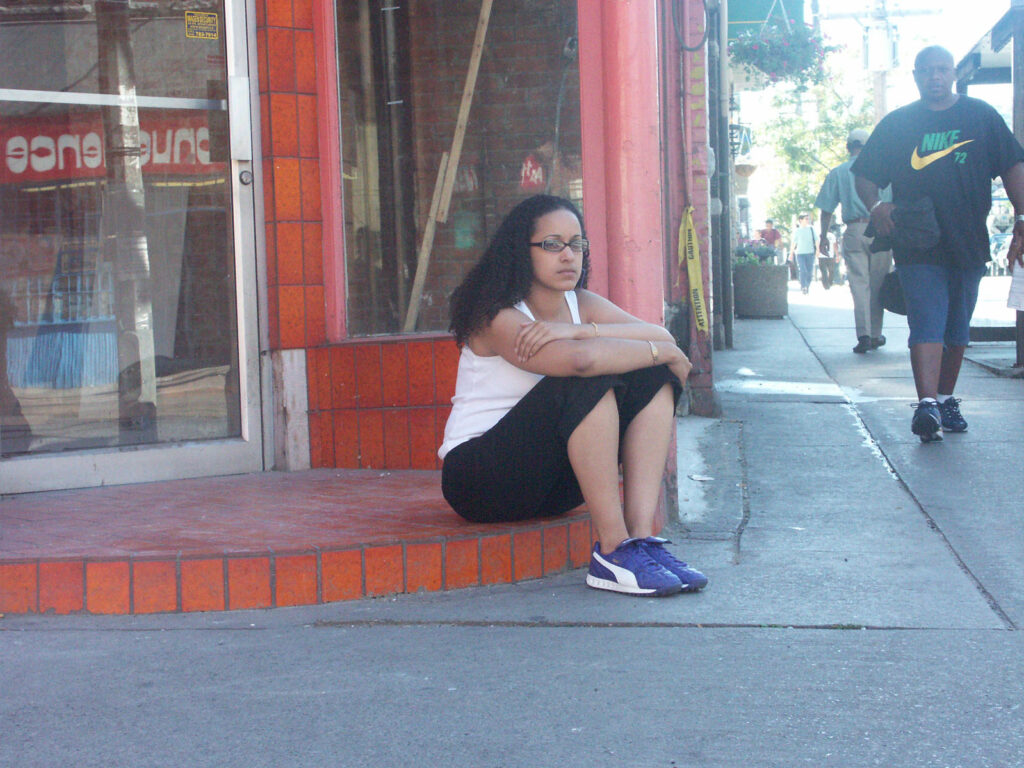 ×
Erika DeFreitas 2004 PHOTO courtesy of the artist
Untitled (Selected Hearing)
Saturday October 23 4 pm – 8:30 pm
Sunday October 25 10 am – 2 pm
offsite one-on-one listening performance—reservation required
Presented by Fado Performance Inc. in the series FIVE HOLES: Listen!
Our society depends heavily on conscious auditory perception as being selective, and this perception has created a culture of selective hearing. Our ability to "block" things out allows us to choose when we want to listen, what we listen to, and what we hear. Components of our surrounding environment have perpetuated this practice of filtering sound and have dictated what is allowed to take root and what must be discarded. Such forms of selective hearing and escapism can alter our environment in a surreal way. This performance explores the sense of hearing and more specifically the act of listening as an intimate act of inclusion, trust, and the location and dislocation of self in public venues in Toronto.
Erika DeFreitas is an emerging conceptual performance and installation artist who has been producing and exhibiting artwork over the past two years. Her performances and installations have been exhibited in the Toronto galleries Implant, Ne Plus Ultra, ArtSystem and sisboombah. The many theories surrounding the influence of language on the formation of one's identity provide a foundation for her work. One of her intentions in creating artwork is to include the audience as active and at times, unknowing participants.

Canada
http://www.erikadefreitas.com/